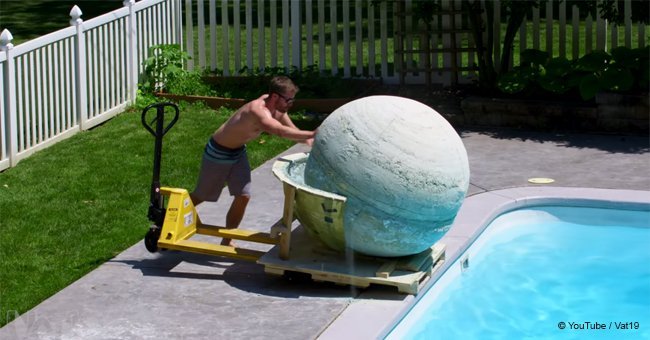 Video of one-ton bath bomb dropped in pool goes viral

Vat19 created and uploaded a video that showed a 200-pound bath bomb being dropped into a crowded swimming pool.
The video reveals how a few groups of experts came together to design and produce the rare bath bomb, which was one of the largest in the world.
Bath bombs are used to have a soothing and relaxing bath time in a tub. Even the smallest amount is enough to turn the water in the tub completely black.
However, the experiment was being done on a swimming pool to see how much quantity of the bath bomb it would take to turn the entire water in the swimming pool black.
Follow us on Twitter to learn more
It goes without saying that the event became a once-in-a-lifetime opportunity for many who had gathered to watch the spectacle.
The humongous bomb was created using huge stacks of citric acid, cornstarch, and baking soda. The recipe for the bath bomb was the same that would have been used for the smaller, smarter bath bombs.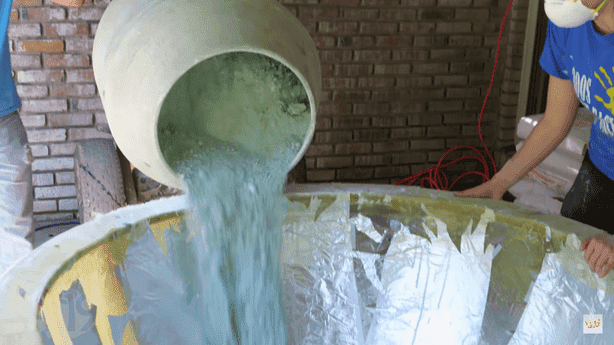 Source: YouTube
They started by creating a mold that was big enough to fit inside it the materials required to make the bomb. Regarding the ingredients, 31 units of 50-pound bags of materials each were brought to create the bomb.
To fill up the entire circular mold with the bomb-mix, the manufacturers had to repeat the process around six times. Finally, they let the mold bake in the sun for a full day. They cut off the mold the next morning and revealed the world's biggest bath bomb inside.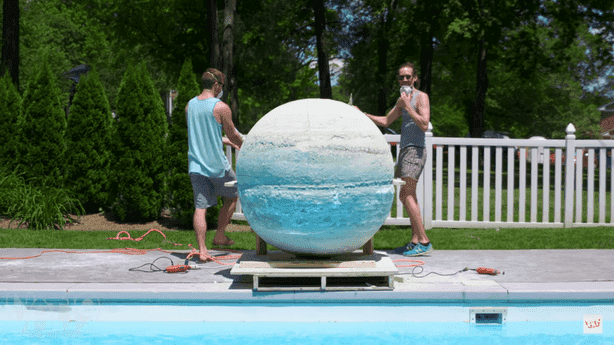 Source: YouTube
Actually dropping the bomb into a crowded swimming pool was an entirely different experience altogether. When the bomb hit the pool, it started to fizz and spin and break apart.
Gradually, it created a fizzy, bubbling water, much to the enjoyment of everyone present at the pool.
Please fill in your e-mail so we can share with you our top stories!