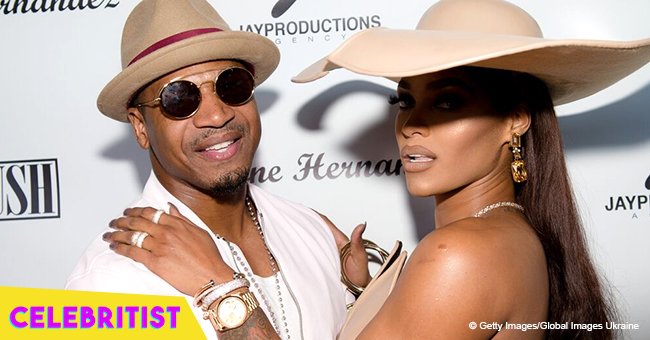 Joseline Hernandez & Stevie J's daughter stops hearts in long pink dress, playing drums in video
Bonnie Bella is already taking an interest in the arts, following her parents' steps, as seen in recent videos shared by Joseline Hernandez on social media. The Puerto Rican princess and her baby daddy, Stevie J, recently reached the end of their custody battle.
Joseline Hernandez's 1-yeard-old daughter, Bonnie Bella, has taken front and center on her mother's Instagram account. After her birth, Joseline hasn't stopped sharing photos of her beautiful baby girl, and one of her recent videos melted fans' hearts with how adorable Bonnie is.
The tot was seen playing with a pink drummer set, hitting the plates and then clicking the sticks together while giggling softly and looking at her mom with glee in her eyes. She was rocking a long pink dress with Minnie Mouse's figure printed on it, matching pink sneakers and a beaded necklace.
"Tambores," wrote Joseline in Spanish in her caption, which translates to "Drums," followed by a string of heart emojis.
A few days ago, Joseline received praise from her followers after sharing a video where she was teaching Bonnie Bella to say the numbers in Spanish with the help of an educational cartoon for kids. Most fans agreed that is great she's teaching Bonnie from such a young age so that the girl can grow up being a bilingual person.
Bonnie Bella was born in November 2016 after an on and off relationship between Joseline and music producer Stevie J that was broadcasted on "Love & Hip Hop: Atlanta."
Even though Stevie didn't believe the baby was his and accused Hernandez of sleeping around, she took legal action and made him take a paternity test.
After the results came out positive, Stevie and Joseline got involved in a legal battle for the custody of the girl, with Stevie making drugs allegations against the 31-years-old Latina star.
However, the waters calmed down after a bit, and both stars reached an agreement to co-parent Bonnie peacefully.
Two months ago, according to TMZ, Joseline and Stevie finally reached the end of their custody battle. They have joint legal custody of the girl, but Joseline has primary physical care, which is why Bonnie lives with her in Miami.
Joseline will be starring in her own reality show, "Joseline Takes Miami," on WeTV, and fans will have the chance to watch the star balancing her life as a mom while working on her aspiring music career.
Please fill in your e-mail so we can share with you our top stories!