Melania Trump steals the show in $7,500 sheer see-through dress at NATO cocktail party
Melania Trump, former model and now First Lady of the United States of America, accompanied Donald Trump in his visit to Belgium, and let her sense of style shine through.
The 48-year-old landed in Brussels, the Belgian capital, on Tuesday, July 10, 2018, with her husband as part of their 7-day Europe tour, during which they are scheduled to visit London, Glasgow and Helsinki.
As always, Melania managed to stun those who were lucky enought to meet her with her fabulous dresses, but, according to the Daily Mail, her shoes, a pair of Louboutins, manage to draw most of the attention.
In fact, Melania didn't just wear one pair of Louboutins, she wore four in 48 hours, having paired her cream high heels with a white Elie Saab dress, which costs $7,500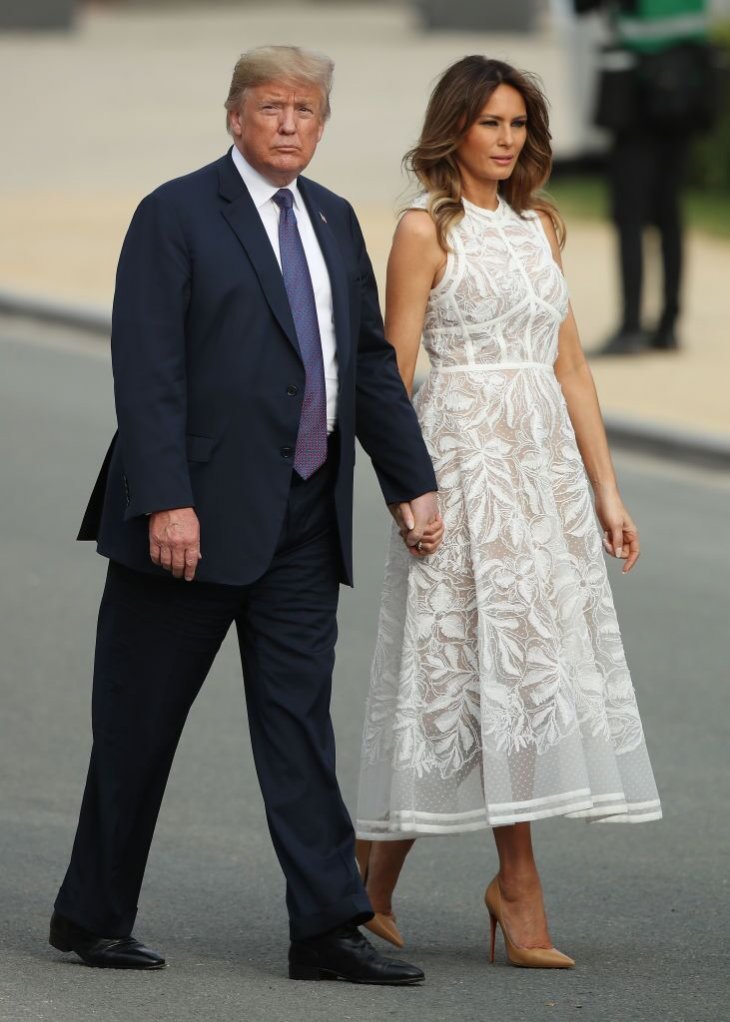 Please consider following us on our Twitter account @amomama_usa to learn more.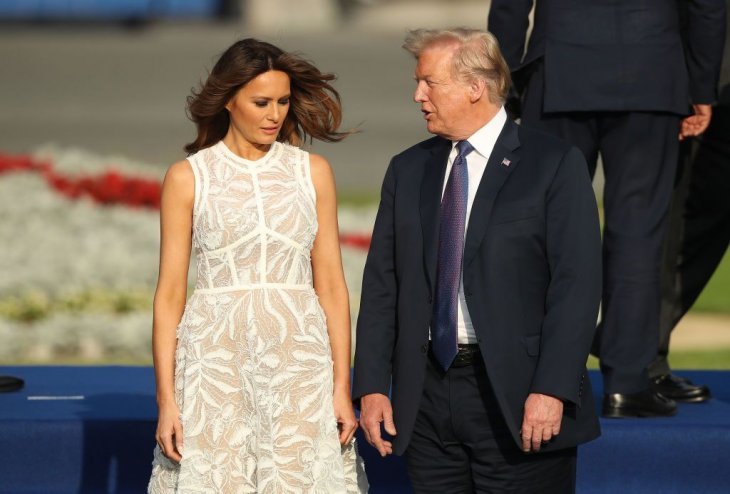 In order to honor the country she was in, the First Lady of the U.S. also chose to wear a navy dress designed by Raf Simons, a Belgian designer, a piece that she matched with a pair of white Louboutin pumps.
The Elie Saab dress was worn for a dinner that was part of the NATO summit, and prior to the event, Melania and Donald Trump were spotted meeting with other world leaders.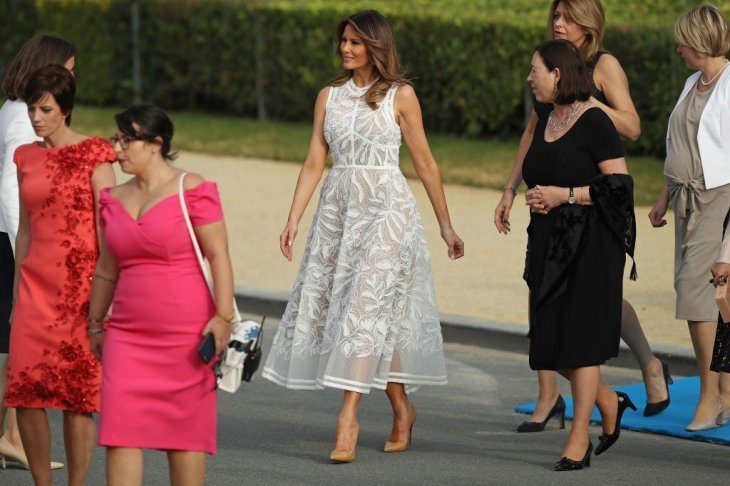 48-year-old Melania smiled wildly as she approached Brigitte Macron, the 65-year-old spouse of Emmanuel Macron, the President of France, who she also greeted later on.
The President of the United States followed his wife's example and greeted Brigitte right before they posed alongside the other heads of state and their wives at the Parc du Cinquantenaire.
First Lady Melania Trump joins other @NATO leader spouses at the Queen Elizabeth Music Chapel in Waterloo, Belgium, for a musical performance. pic.twitter.com/k4TELeBoS7

— Mark Knoller (@markknoller) July 11, 2018
On Wednesday, Melania joined Brigitte and the other spouses at the Queen Elizabeth Music Chapel. For the visit, Melania chose yet again another pair of Louboutins, even though her favorite shoe designer is Manolo Blahnik.
The First Lady has worn Blahnik's creations on several occasions in the past, but not all of them were praised. In 2017, for example, Melania wore a pair of heels created by the Spanish designer to Hurrican Harvey's flood zone, which caused her to suffer some backlash.