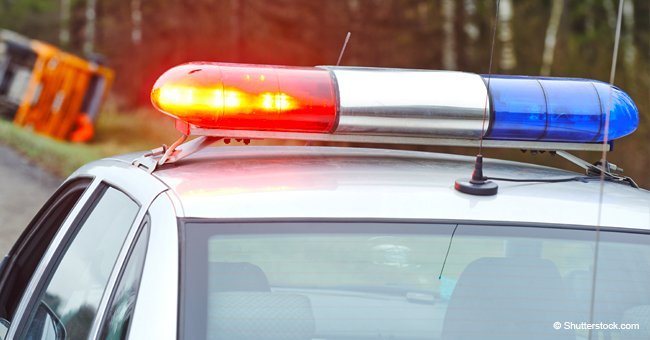 Police ask for help in identifying hit-and-run driver who killed a pregnant woman

A pedestrian who was killed in a hit-and-run crash in San Bernerdino was 8 months pregnant
At 11:30 pm on the 11th of July 2018 Maribel Gonzalez was crossing a street a street near the Medical Centre in San Bernardino California when she was hit by a Dodge Charger.
The heavily pregnant 39 years old Gonzalez was almost at the curb when she was hit by the Charger, who ran the red light, reported ABC News.
Maribel Gonzalez's mother revealed that she had last spoken to her daughter at 8:30 p.m. She had asked her daughter to take care of herself since she was just weeks away from giving birth.
She believed Gonzalez might have been on her way to a nearby convenience store.
"She was already laying there when I saw her and the fetus and everything. She was already laying lifeless on the ground. There wasn't nothing nobody could do for her"
Annonymous witness, ABC News, 11th of July 2018 .
Surveillance video at the intersection captured the horrific scene. Gonzalez had almost completely crossed the road and was within just a few steps of reaching the sidewalk when she was struck by the Charger and was flung about 50 yards by the impact.
Witnesses at the scene said that Gonzalez's injuries were grievous and that she had died instantly.
Read more about on Maribel Gonzalez our Twitter account @amomama_usa.
Though first responders were on the scene within minutes, Gonzalez and her unborn child were pronounced dead at the scene of the accident.
The driver of the Charger, who witnesses identified as a female, lost control of the vehicle and crashed. According to bystanders, she exited the vehicle and fled from the scene, after being picked up in a car by a second unidentified person.
When the driver of the white Dodge Charger is identified, she will be facing felony hit-and-run charges.
The San Bernardino County Police asks that anyone with any information about this incident please contact Sgt. Jeff Harvey at (909) 388-4912 or Det. Devin Peck at (909) 384-5664.
Please fill in your e-mail so we can share with you our top stories!