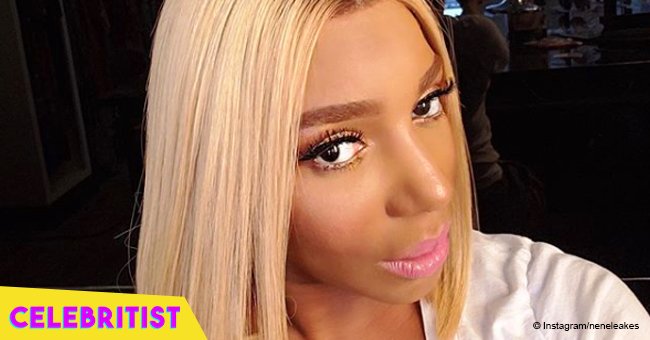 Nene Leakes gets slammed for transforming into white woman in photo from the Bahamas
The "Housewives of Atlanta" star was vacationing with her husband, Gregg Leakes, in the Bahamas, and she has been sharing photos from the paradisiac place. However, one of her recent selfies caused an uproar on social media. That's what happens when people don't understand sarcasm.
Nene Leakes recently enjoyed a well-deserved vacation in the Bahamas with her husband Gregg, weeks after she revealed to the public his cancer diagnoses. The long-time couple took a break from the bustle of the city, as is clear Gregg needed some fresh air.
The reality star has been sharing pics of her romantic getaway on social media, but one of her selfies created outrage among her followers, who believe Nene is trying to make a transition into a white woman.
According to some fans, Nene has been getting plastic surgery to make her nose thinner, and she has also injected her cheeks to create a slimmer look on her face. Her blonde weave and her makeup are, according to many, proof that she's trying to copy white blonde women on their appearance.
Leakes, who has the word "Shade" on her Instagram user for a reason, addressed the comments in a subtle and sarcastic way, but most people didn't get it.
Posting a selfie where she showed her glimmery makeup, Nene took the time to thank the makeup artist in her caption and, at the same time, throw some shade to those who have been calling her "white."
She wrote:
"Thank you @fabfacesmua for keeping me looking like a white woman whenever I'm in the Bahamas I wish you much success #bahamamomma #thesepeoplecrazy #lovebeingabrowngirl #lifeofnene."
Leakes punctuated her comment with a rolling eyes emoji, and while most of her fans got the joke and praised Leakes for her sly comment, haters took her words literally, starting a war on her comment section.
Instagram user @jenimaelove222 wrote "Clearly she keeps having surgery to look less black...for whatever reason?? Michael Jackson syndrome," @cm336_love said "So sad you think looking white is Beautiful!!" and @baroness3204 added "Denying your blackness is a sad thing."
Nene's fans came to her defense by calling out the rest of the people who didn't get Nene's joke. @the.black.sunflower said "Some of Y'all totally missed sarcasm school. Smh…" while @flynerd added "She's making a joke people DAMN! She's not saying she wants to look like a white woman, she's trolling and throwing shade at the people who say that about her."
Meanwhile, the 50-years-old reality star is back to Atlanta to start filming the "Real Housewives of Atlanta" season 11, and she bumped into two of her co-stars, Cynthia Bailey and Kandi Burrus, in the airport.
Please fill in your e-mail so we can share with you our top stories!