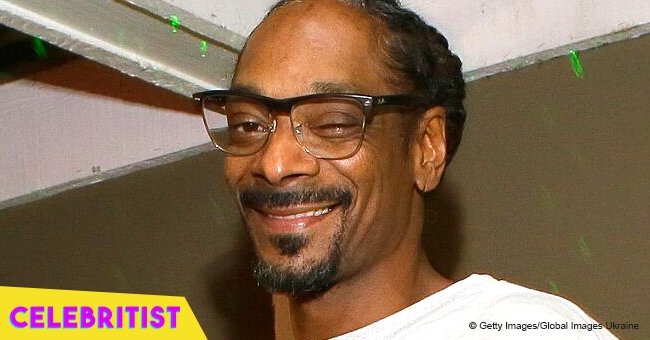 Snoop Dogg melts hearts as he teaches his grandson how to spell in recent video

Rapper legend Snoop Dogg took to Instagram to share a short video showing himself teaching his grandson, Zion, how to spell his name.
In the recording, three-year-old Zion was portrayed wearing silver shorts and a black shirt while jumping up and down next to a leather couch. Snoop was right next to him wearing a black and yellow Pittsburgh Steelers jersey.
The couch was filled with little plastic letters, toys commonly bought by parents who want to teach their children useful things while playing. Snoop chose the four letters that spell 'Zion' and placed them in front of the child.
Finally, Zion started placing the toys and spelling his name, just as Snoop taught him. For the caption, the rapper pointed out that Zion was smarter than he was at his age.
As soon as he uploaded that video, his fans and followers took to the comment section to share their thoughts. One of them was Instagram Rashida Wiley, who admitted that Snoop was doing a great job at teaching Zion.
The 46-year-old rapper became grandfather in 2015, when his eldest son Cordé Broadus, whose nickname is Spanky Danky, and his girlfriend Jessica Kyzer welcomed Zion to the world, reported E! News.
In June 2017, Cordell Broadus, Snoop second son, told W Magazine that he is pretty much his father's personal stylist. He revealed that he used to wear 'big ol' baggy jeans,' so Cordell had to take those pants off his closet and get him new ones.
'He was wearing like a size 40 or 50 or something and he's like, a 32. I was like, "Come on, dude! You can't be wearing big baggy stuff like that no more. That's not in,"' said Cordell.
The man finally revealed that he wanted to be known as an entrepreneur first and as a filmmaker after that, and that modeling was just a gateway to meet people and get noticed.
Please fill in your e-mail so we can share with you our top stories!