Malia Obama spotted in high-waisted jeans while stepping out with male friend
The former first daughter has been trying to lead a "normal" life after enrolling in university and stepping away from her parents' home in Washington D.C. However, Malia has to face the consequences of being famous and having her photo taken everywhere she goes.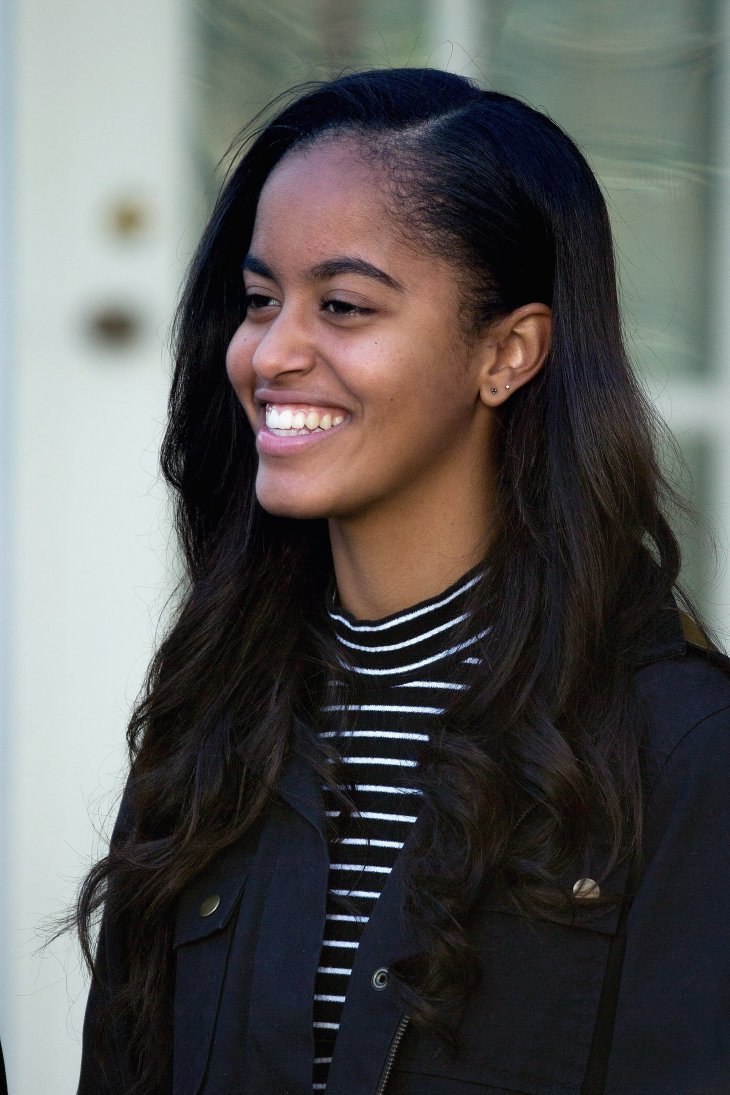 Malia Obama recently celebrated her 20th birthday, the same day the U.S celebrates its independence, and she was seen partying with some of her friends at an exclusive private club in New York.
But days before, the 20-years-old Obama was spotted walking down the streets of the city, specifically around Greenwich Village, in the company of an unidentified male friend. The pair looked happy as they shared some laughs, and Malia looked stunning, as usual.
Malia was rocking the ultimate summer look: high waisted jeans and a basic light gray crop top, and she completed the look with white sneakers and a black tote bag. The girl let her long locks flow into the wind while walking down the scalding summer sun.
Malia Obama takes to the streets of New York in a crop top and jeans while sharing a laugh with a male friend https://t.co/hlTDWFR1gj

— Daily Mail Celebrity (@DailyMailCeleb) July 1, 2018
Her friend was also rocking in the heat wearing a striped button up shirt and mini black shorts.
The eldest daughter of the Obama family is currently on summer break from Harvard, where she'll return this fall as a sophomore student. Instead of going back home to Washington D.C, Malia chose to spend her break on Manhattan with her friends, where she recently celebrated her 20th birthday.
Happy birthday #MaliaObama!! Sending her loads and loads of #GirlLove today! 💞💓💗 pic.twitter.com/21PAk92lHA

— GirlLove (@SpreadGirlLove) July 4, 2018
Two days before her big celebration, she was spotted having a great time with friends of her age at the Montauk hot spot, the Surf Lodge. Wearing a white t-shirt and white bikini, Malia lounged in a chair while talking with friends, smoking and drinking coconut water, according to the Daily Mail.
Growing up in the White House left Malia with a different view of the world, but the world also has believed they have the right to know everything about the Obamas. That's why wherever she goes, Malia is faced with people taking her pictures without asking, recording her while she does what every teenager would, and even trying to get interviews about her school days.
In a known episode that took place near her campus last year, an old lady allegedly recognized Malia and asked for a picture, but the girl politely declined the request. The lady, not ready to give up, waited outside the restaurant Malia was in until she came out.
After noticing the lady and her cell phone camera pointed at her, Malia stopped in her tracks and annoyed, said "Are you just going to take in my face like an animal in a cage?" before walking away with her friends.
People are always ready to criticize the college student, but Michelle and Barack Obama are not that worried for their daughters because they raised them well. As revealed by Michelle last year through the Obama Foundation summit in Chicago, she doesn't feel sorry about the fact that her daughter has to deal with the attention.
"Sometimes we treat our children too preciously because of the issues they've dealt with," she said.
"Barack and I, we thought about with Malia and Sasha, OK, we could've spent eight years feeling sorry for them that they were living in a bubble that every misstep for them would be on YouTube, that their privacy, they didn't have access to their father in a way … We could've felt bad for them, and there would've been a truth there. But our view was this is their life, and we can't apologize for the life they have because a whole lot of it is good."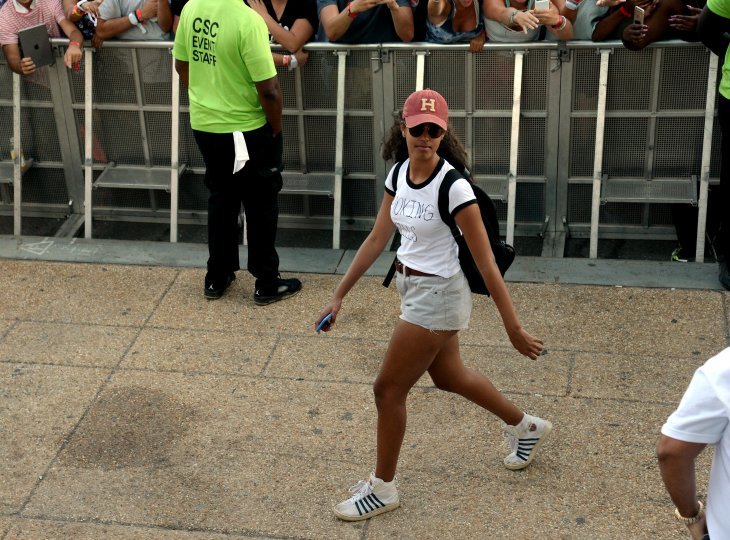 Malia has proven she has the same poised attitude as her mom, and until now, she hasn't done anything wrong besides living her best life as a college student.