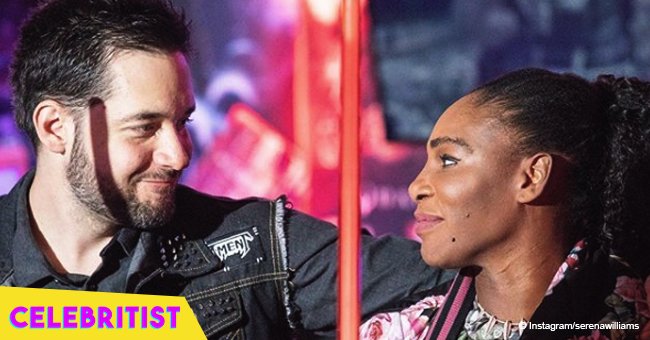 Serena Williams receives sweet support from husband Alexis Ohanian after Wimbledon loss

Alexis Ohanian pens a heartfelt message winning Serena's heart after her loss at Wimbledon.
Serena Williams' husband Alexis Ohanian has just made her recent Wimbledon loss the sweetest yet. In an Instagram post following his wife's defeat against Angelique Kerber during the Ladies' Singles Final, the proud husband penned a heartfelt message highlighting Serena's real strength.
"Days after our baby girl was born, I kissed my wife goodbye before surgery, and neither of us knew if she would be coming back," Alexis began, recalling the scare he and Serena went through when she suffered a pulmonary embolism just hours after delivering their daughter Olympia.
"We just wanted her to survive—10 months later, she's in the #Wimbledon final."
Alexis then congratulated Serena's opponent with the assurance that this wasn't the end for his wife.
"Congratulations, @angie.kerber. @serenawilliams will be holding a trophy again soon—she's got the greatest one waiting at home for her. Our family knows she'll win many more trophies, too. She's just getting started. And I couldn't be more proud."
The sweet message was a testament to the charmed life Serena now leads strengthened by the health scare she suffered after giving birth to her daughter. After undergoing an emergency C-section, doctors discovered an embolism in her lung along with a blood clot in her leg. She had to undergo another surgery to save her life. But the strong woman that she is, she survived that ordeal and was back in court eight weeks after.
Alexis tweeted last week that it was a feat for Serena to be back at Wimbledon despite her frail condition nine months ago.
"Walking to the mailbox was a painful, exhausting challenger for this woman nine months ago. This is already nothing short of remarkable. #wimbledon"
Alexis also cheered for his wife from the stands during Saturday's match but it's clear win or lose, Serena is still a winner in his eyes.
With such love from her husband and a little girl waiting for her at home, no amount of loss on the court would ever defeat Serena's spirit.
Please fill in your e-mail so we can share with you our top stories!