David Hasselhoff to finally marry 37-year-old girlfriend Hayley Roberts
Actor David Hasselhoff and Hayley Roberts have finally set a date for their big day 
David Hasselhoff, 65, popped the question to Hayley Roberts, 37, two years ago. The two met in 2011 in a London hotel where Hasselhoff was staying while he was working as a judge on Britain's Got Talent. 
On the 14th of July 2018, Hasselhoff opened up to reporter Lauren Zima of ET Online.com in Los Angeles at Bruce Willis' Comedy Central Roast.
Hasselhoff revealed that the two will tie the knot on the 31st of July 2018 in a small, intimate ceremony in Southern Italy.
"My birthday is on Tuesday and then we shoot out to the UK and a few places and then we're gonna get married, but a very small wedding with her family from Wales in Puglia, which is southern Italy,"
David Hasselhoff, ET Online.com, 14th of July 2018.
After their wedding in Italy, Hasselhoff and Roberts will be heading off to the Indian Ocean for a two-week diving Honeymoon on the paradisiacal islands of the Maldives.
Zima noticed that Hasselhoff was already wearing a wedding ring and he explained that the ring had a very special meaning for him. 
He explained that the ring had belonged to his mother and father and he wears it for luck, and as a memento of his parents. He intends to use this ring in his wedding ceremony to Roberts.
Read more about David Hasselhoff on our Twitter account @amomama_usa.
Hasselhoff attributed his presence at the event to his lovely bride. He had been hesitant to attend, but when Roberts walked in her stunning peek-a-boo black satin dress, he was overcome. "She walked in the room dressed like that and I said, 'We're going.'" he confessed.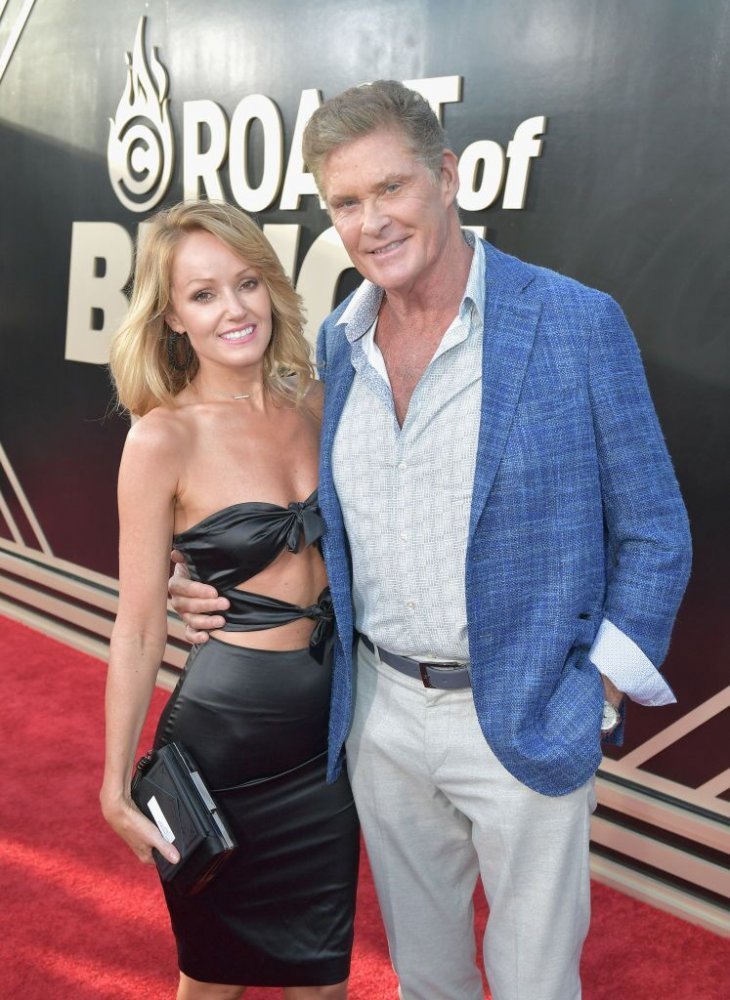 This will be Hasselhoff's third marriage. His first wife was actress Catherine Hickland to whom he was married from 1984 to 1989.
His second wife was actress Pamela Bach who he married in 1989 and divorced in 2006. The couple have two daughters: Taylor Ann Hasselhoff, 28, Hayley Hasselhoff, 26.