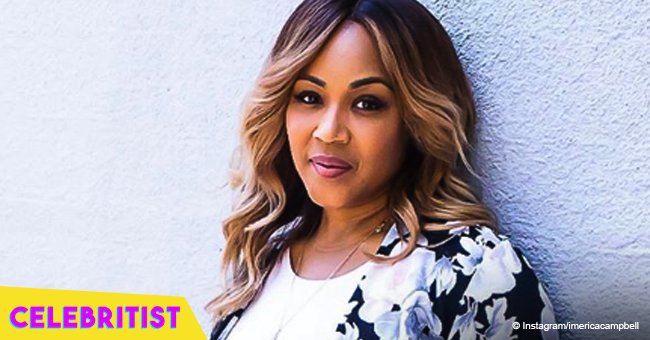 Erica Campbell touches hearts in new photo with grown-up daughters following colorism issue
The doting mother shares a glowing photo of her and her two lovely daughters while spending quality time on a Sunday. This lovely photo comes just a few days after she revealed that her daughter was the subject of criticism in her school due to her complexion.
It is heartbreaking for any mother to hear her child is getting bullied, and that's exactly how Erica Campbell felt when her daughter let her know that she was getting treated differently in school due to her skin color.
The "Mary Mary" singer's child with her husband Warryn Campell sadly told her mother that she experienced being bullied because of her dark skin. During an episode of their TVOne series "We Are the Campbells", she said:
"It was in the fifth grade and these kids were playing a bunch of girls and guys over there. And I was like 'Oh, what are you doing?' and they're like 'We don't want no darkies' or whatever. And I just kinda, like, walked away, and I was really sad and I cried."
In a confessional during her show's episode which aired last July 10, Erica was stunned.
"I never heard this story before. I never heard that somebody called my child "darkie". I can't go back in time but I wish I could. I wish I could."
Another scene in the same episode highlighted the issue of colorism, where Krista explained it further by saying that most of the guys at her school talk to light-skinned girls, and even started to mention the light-skinned-and-dark-skinned pairings in her own family.
When Erica tried to explain that her daughter should not be worried about her complexion and that there are "beautiful brown women everywhere" including Gabrielle Union and Kelly Rowland, her daughter began telling her mom that she does not know how she feels.
"You're light skinned so you don't really know exactly how it feels."
Despite this, Krista is definitely feeling more confident in her own skin after fans on Twitter have been sharing some inspirational messages to the young woman.
Please fill in your e-mail so we can share with you our top stories!