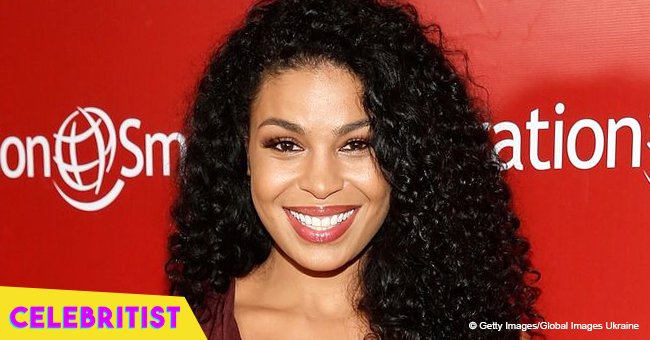 Jordin Sparks' baby son sleeps peacefully in his mom's arms in heart-melting picture

It's been almost three months since Jordin Sparks became a mom, and she has obviously been getting a hang of it based on her recent social media postings. Clearly enjoying the duties of motherhood, the American Idol winner shared a photo of her little boy peacefully sleeping on his baby carrier while she carried him around.
In the snap, Jordin kept her hair messily tied up while sporting a hot pink shirt. On her shoulders, she strapped on a baby carrier which safely lifted her son Dana Isaiah Thomas Jr., who peacefully slept on his mom's arm.
While it's been a while since she gave birth, Sparks revealed to People in a recent interview that she was actually still getting used to her new role as a mother.
"I'm a mom. That's so nuts. I have moments where it just hits me."
The singer, who calls her son DJ, chose to deliver her first son naturally at a birthing center. According to her, it just felt right.
"Hospitals just felt a little weird and strange [to me]. I had a feeling I wasn't going to be comfortable on my back and I didn't want to have to give birth that way."
According to her supportive husband Dana Isaiah, 26, his wife handled the birth "like a champ". Jordin shared that her husband was right beside her the entire time that she was giving birth.
"When I was going to different places and different universes with the contractions, he was right there in my ear or rubbing my back."
When it was time for their baby to come out, it was the proud dad who caught his son and received him. This experience made it all the more emotional for the couple, who are now deeply in love with being parents. After she gave birth, the two of them reportedly "cried like little babies".
"It was just that realizing moment, that everything you had been preparing for was here in your hands. Every emotion that you felt throughout the entire pregnancy from start to beginning just 'Bam,' and it hits you."
Now, both Jordin and Dana have been sharing adorable bits and pieces of their little boy's life, hoping to give their fans a treat every once in a while.
Please fill in your e-mail so we can share with you our top stories!