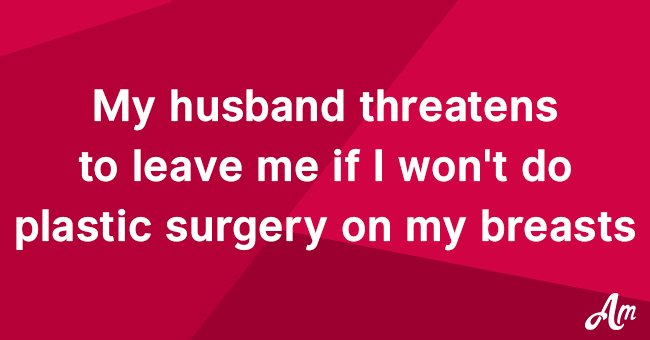 My husband threatens to leave me if I don't do plastic surgery on my breasts

Dear AmoMama,
I just don't know what to do. I'm 48 and I've been married for 25 years. I love my husband and we built a great life together and had two lovely children
A few years ago (a lot of years to be honest) we started making love less and less often. My husband just wasn't in the mood, mostly, and I guess that's normal for men his age. (he's 52). I don't mind, you know? I love the kissing and the cuddling and how we fit together when we sleep.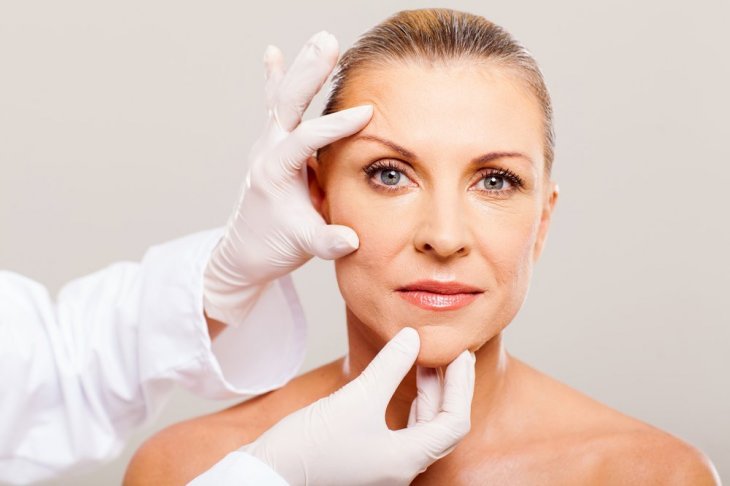 Source: Shutterstock
Last year my youngest daughter went away to college, and it was just the two of us again. I thought it would be a chance to bring back the romance? So I lit up some candles, put on some romantic music and did this sexy strip dance for him.
He just sat there. Then he said I looked disgusting, that my "tits look like shit." He said had I looked in the mirror lately? That I have these slumped ugly breasts, and he doesn't desire me anymore.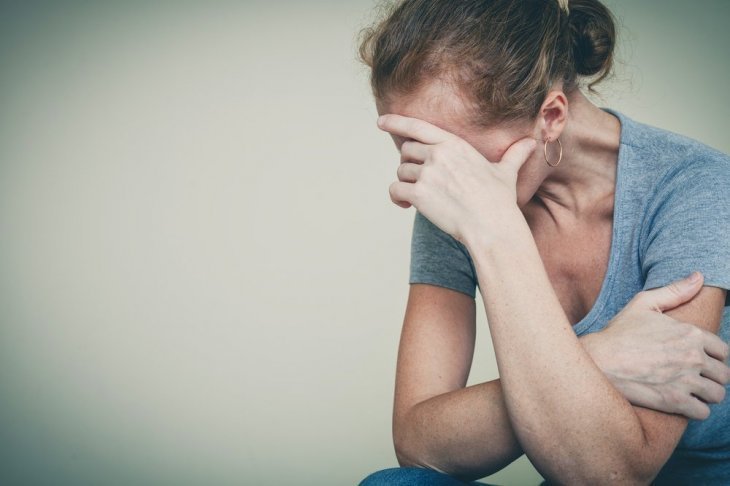 Source: Shutterstock
Then he told me his friend's wife had a boob job. He said she looked hot, and I look like an old woman. He told me that if I want our marriage to work, I have to have plastic surgery, have implants put in.
He tells me I have to face the risks of an unnecessary surgery to be attractive to him again.
I love him, you know? He's lost his hair, and he's got a bit of a stomach on him, but I still love him. Why doesn't he love me as I am? Why doesn't he want me?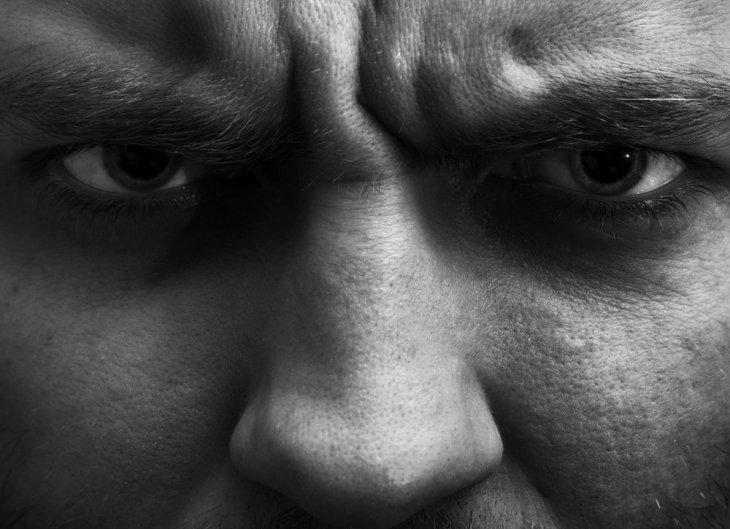 Source: Shutterstock
I don't know what to do. If I do this, he will be happy and want to have sex with me again, but what I want is for him to make love to ME, his wife, the woman who stood by him for 25 years.
If you need help or advice, reach out to us, and thousands of women just like you who are struggling with the difficulties of life. You are not alone, we are here for you, and we listen; so write to us anonymously using this form.
Please fill in your e-mail so we can share with you our top stories!