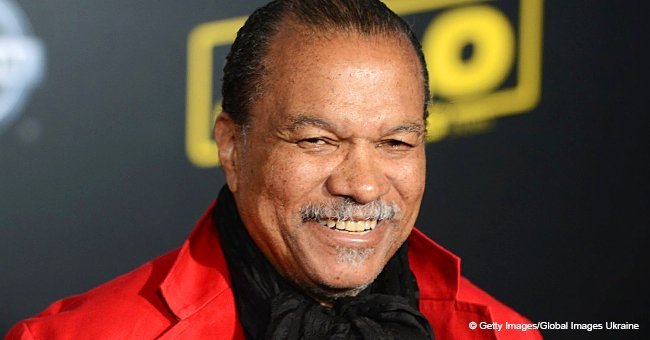 Billy Dee Williams' daughter with Japanese wife is grown up and doesn't look like father
Hanako Williams, the daughter of iconic "Star Wars" actor Billy Dee Williams, is all grown up now. And while she doesn't resemble her dad, she does hold striking similarities with her grandmother.
Billy Dee Williams, better known for his role as Lando Calrissian in the "Star Wars" film franchise, has been married three times and has two children from two different women.
His eldest, a son named Corey Williams was the product of his marriage to Audrey Sellers, and his youngest, Hanako Williams, was born from his union to Teruko Nakagami, with whom he has been married since 1972
The 45-years-old woman is a Visual Art/Art History graduate from Brown University. She's married to a man named Liam Toohey, and they have two beautiful kids, daughter Lucie Katsumi and son Finnegan Ichiro.
At first sight, no one would guess Hanako is the daughter of one of the most iconic actors from the '80s, because the woman barely looks like her father. However, after Williams shared a throwback photo in the company of his sister and his mother, we found out that Hanako looks a lot like her grandmother.
Loretta Anne, Billy's mother, was a West Indian-born elevator operator from Montserrat, a Caribbean Island which is part of the Lesser Antilles. Hanako seems to have inherited a mix of her mother's and her grandmother's looks, but she also has her father's skin color.
Billy recently shared a photo on Twitter with his twin sister, who's also named Loretta, and their late mother, on Mother's Day, and he took the opportunity to reminisce about their good times together as he expressed his love for the two women.
"Letting the memories flood back. My mother and my sister...two women I will always love and cherish. Happy Mother Day to all the wonderful moms out there."
Just like he has a beautiful relationship with his twin sister, Billy's children are also very close. He shared a photo of the Williams' siblings together, and unlike Tanako, Corey looks a lot like his father.
Tanako and Corey couldn't be prouder of their father, and now that there are rumors going around about Billy returning to the "Stars Wars" franchise on the Episode IX to reprise his role of Lando, fans are excited about the possibility of watching the 81-years-old back on the big screen.
According to The Hollywood Reporter, the actor had to step out of an upcoming sci-fi and pop-culture convention due to conflicting schedules with an unknown movie. People are speculating Billy will return to the franchise as a mentor figure to the current heroes of the saga played by John Boyega, Daisy Ridley, Adam Driver, and Oscar Isaac.
The movie will be released in December 2019, and hopefully, we'll have more news about Williams' participation before then.
Please fill in your e-mail so we can share with you our top stories!