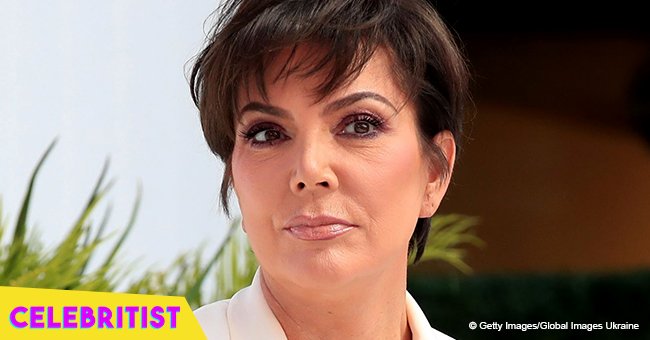 Kris Jenner breaks silence on cheating on late husband Robert Kardashian with soccer player
The famous momager admitted on an interview with Harvey Levin that she cheated on her late husband and that even after all this time, she still regrets how their relationship ended after that.
Kris Jenner is the matriarch of one of the wealthiest families in the entertainment industry today, the Kardashians. She is responsible for building her daughter's career, and her sharp mind for business has kept the family on top of their game for the past years.
But there was a time in Kris' life when she didn't have it all, or at least she felt like that, and that hole drover her to look outside of her marriage to Robert Kardashian what she thought her life was missing.
Her affair with former soccer player and Emmy nominated animator, Todd Waterman, started more than ten years into her marriage with Robert. Kris described the relationship as "crazy and passionate" in her autobiographical book, "Kris Jenner…And All Things Kardashian," and Waterman stated in an interview with the Daily Mail that they were "crazy about each other."
Speaking publicly for the first time about the affair on an upcoming interview on the Fox News program "OBJECTified," Kris confessed to Harvey Levin the reasons that took her to cheat on the father of her kids at the time.
"I married Robert when I was 22-years-old, and I had gotten pregnant on my honeymoon," she said. "I had the happiest life you could've dreamt about. But when you're in something, sometimes people think the grass is always greener, and that was like what I think I went through at some point."
When asked directly about the affair, a visibly emotional Kris admitted that to this day, she still regrets the affair, saying:
"I did, I did. Which wasn't - nothing I'm proud of. When I look back on it now, probably one of my biggest regrets in my life is that that marriage fell apart."
Robert Kardashian, the first member of the family to earn fame thanks to his participation on the legal Dream Team of O.J Simpson murder trial, found out that Kris was cheating and hired a private detective to catch her with her lover.
After he got the confirmation he needed, he filed for divorce, leaving Kris' on the verge of bankruptcy when he stopped funding her credit cards. She said:
"Like, you think you're going to come through this period - that was really hard for me. I didn't have anything; I went to the market one day, and my credit card didn't work. I had a market credit card, and I'm like, "I can't even buy a tomato."
However, in an ironic turn of events, after her split with Robert, Kris caught Waterman in bed with another woman.
"I think I got busted," Waterman said. "I don't remember if that's exactly how it happened. I'm not justifying the action; I was young, not only that I also allowed myself certain safeguards. Because in my mind she was still going home to her husband and still getting in his bed at night."
Please fill in your e-mail so we can share with you our top stories!