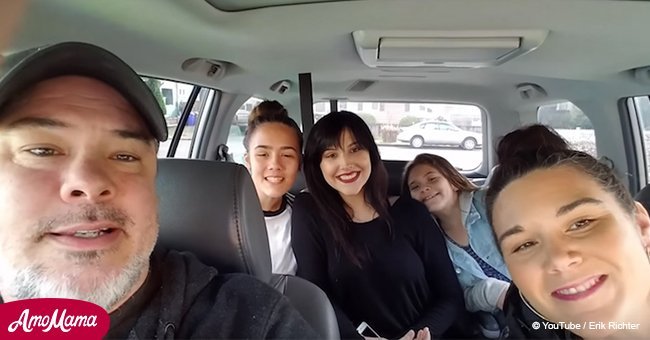 Marine surprises his family with a perfect homecoming
Lance Corporal Rowan Richter gave one of the most amazing surprises ever caught on tape by suddenly appearing while the family was preparing to take a selfie.
A video uploaded to YouTube showed that Rowan teamed up with his father to give his family the most unexpected gift during one of their outings. The expressions that all of his family members had is truly priceless.
The video begins with Rowan's father preparing everyone in their family vehicle for a selfie. "Say cheese," the father says. One of his daughters almost caught him when she said, "That's a video."
But other members of the family do not take it seriously and only laugh it off. All this while, Rowan quietly walks up to the rear of the van and pokes in his head slowly until he appears on the camera frame.
Follow us on Twitter to learn more.
However, his family members have not noticed him with their focus entirely on looking at the camera and his head covered by the hood of his jacket.
That's when his father drops the biggest hint. "Wait. Rowan, a little to the right," he says candidly.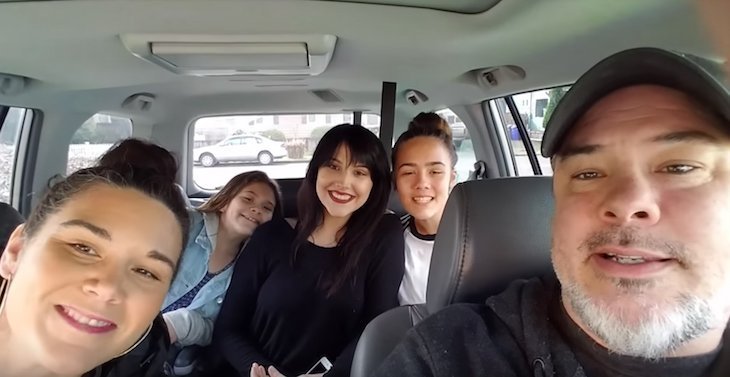 Source: YouTube
Suddenly, all of the family members turn behind, noticing the man behind them for the first time. Most of them scream in disbelief and with utter delight by his surprise visit.
The proud father can be seen smirking in the camera as his plan comes to a successful completion.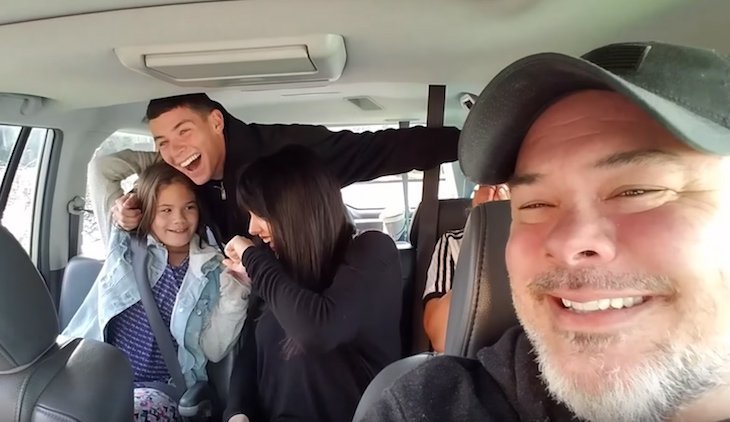 Source: YouTube
The video has been so much adored by the internet that it has been watched over 2 million times on YouTube. More than 12,000 people have liked it, and 374 people have commented on it.
One of the commenters, Annie Mee, wrote that the video was 'the best homecoming video' she ever saw. Another commenter, Carolyn Kopp, went beyond praising Rowan for the surprise and thanked him for his service to the country.
Please fill in your e-mail so we can share with you our top stories!