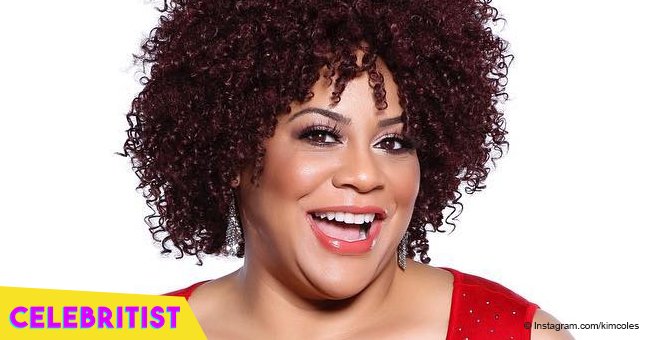 'Living Single' star Kim Coles, 56, stuns in purple maxi dress and afro hair in recent photo

It has been two decades since Kim Coles starred in the iconic TV series "Living Singles", and she recently emerged from the shadows, attending an event in a purple maxi dress and full-blown afro hair.
The Brooklyn native appeared alongside Vivica Fox, Donnie Simpson, and Holly Robinson-Peete during this year's Essence Festival, where they spoke in the "Real Conversation about Real Sisterhood" talk, sponsored by AARP. This talk was something Kim Coles felt strongly about, and she shared with her Instagram followers the gist of what they talked about.
According to the actress, their talk started by talking about their personal female influences, which happened to be her mom, aunties, and Oprah for her. The group also spoke about "balance", which Kim says is a myth, suggesting her followers to call it "Harmony" instead. In a more timely manner, the strong ladies also spoke about who they speak to when they encounter challenges and the importance of knowing who to talk to during those times. For the "Living Single" star, her answer was prayer and good therapy.
In the same Instagram post, Coles opened up about her depression, something that she does not usually openly talk about. She encouraged her followers to get all the help they need, and that there is nothing to be ashamed of when it comes to getting help, as it can change lives.
"I don't often talk here about my bout with depression a few years back. It was bleak and I almost lost myself and I know that I'm not the only one who has suffered. Get the help you need! I did and it changed my life. If you need help... GET IT!"
Kim also took the time to motivate her followers, saying the world needs them to shine in their own ways.
"The world needs you to shine! You are Here to heal and overcome and to shine! I'm passionate about this... Who wants me to come back and talk about it here? Ask and you will receive! Much love to you!"

Knowing the importance of being a positive light on people with mental health conditions, Kim made sure to be that source of inspiration and source of positivity for those who have no one to get it from just yet.
Please fill in your e-mail so we can share with you our top stories!