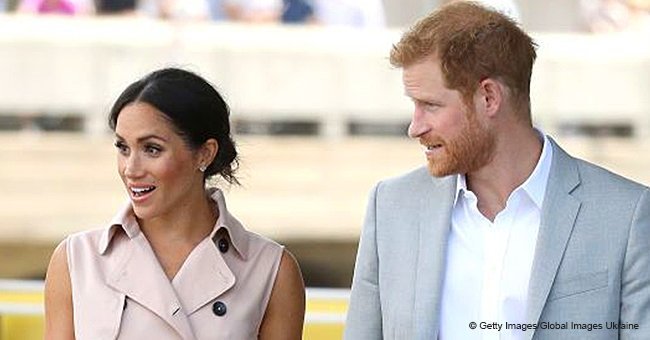 Meghan Markle rocks $825 pink sleeveless coat dress at Nelson Mandela exhibition with Prince Harry

Duchess Meghan Markle and her husband, Prince Harry, went out together in a Royal engagement to an exhibition marking the centenary of the birth of Nelson Mandela.
Meghan, who wore mostly British labels for her latest tour through Ireland, chose the Canadian label NONIE for her most recent outing. Her outfit consisted of a sleeveless pink trench dress with several buttons lined up from her belly to her shoulders.
Apart from that, the Duchess chose a matching clutch and high heels that perfectly combined with her trench dress. As for the accessories, Meghan opted for simple stud earrings.
The final chic yet traditional aspect of her outfit was her messy bun. Harry, on the other hand, opted for a grey suit jacket and beige casual pants
In an interview that Nina Kharey – the founder and creative director of NONIE – had with People, she revealed that seeing Meghan wearing one of their dresses with 'such elegance and grace' was wonderful.
'Her continuous support of Canadian brands is remarkable, and it is a true honor to be the first Canadian based ready-to-wear designer she has worn since her wedding earlier this year,' said Nina.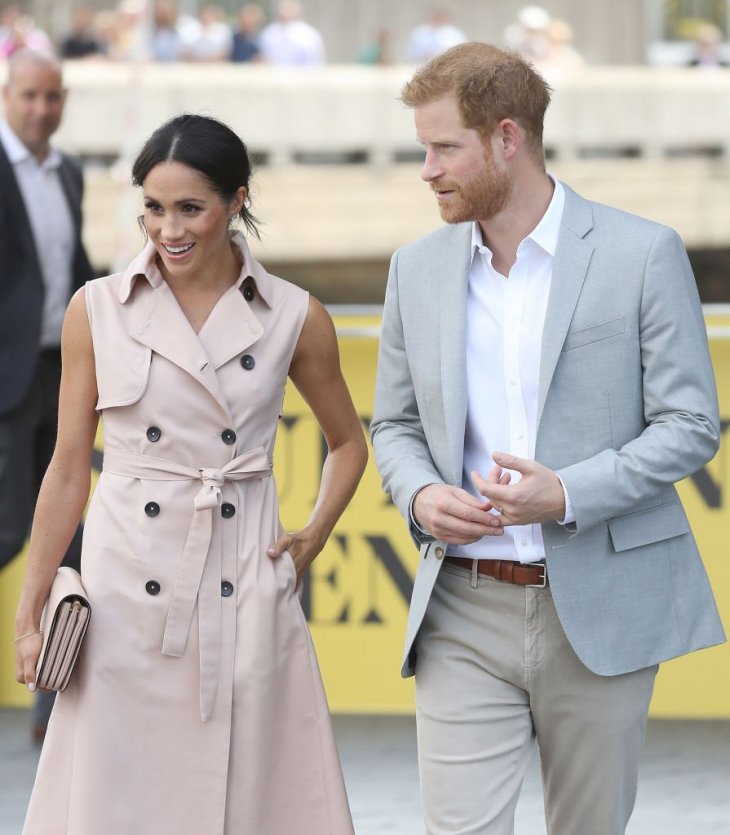 Source: Getty Images
People reported that the $825 NONIE dress was a re-wear from her own closed as she bought it while she was still living in Toronto in 2017, before moving to London with her then-husband-to-be.
Nina launched her minimalist brand in 2008 taking inspiration from Eastern Europe and India. However, she took a break from the industry for a while but managed to get back on track in 2015, when she released a full collection, shared People.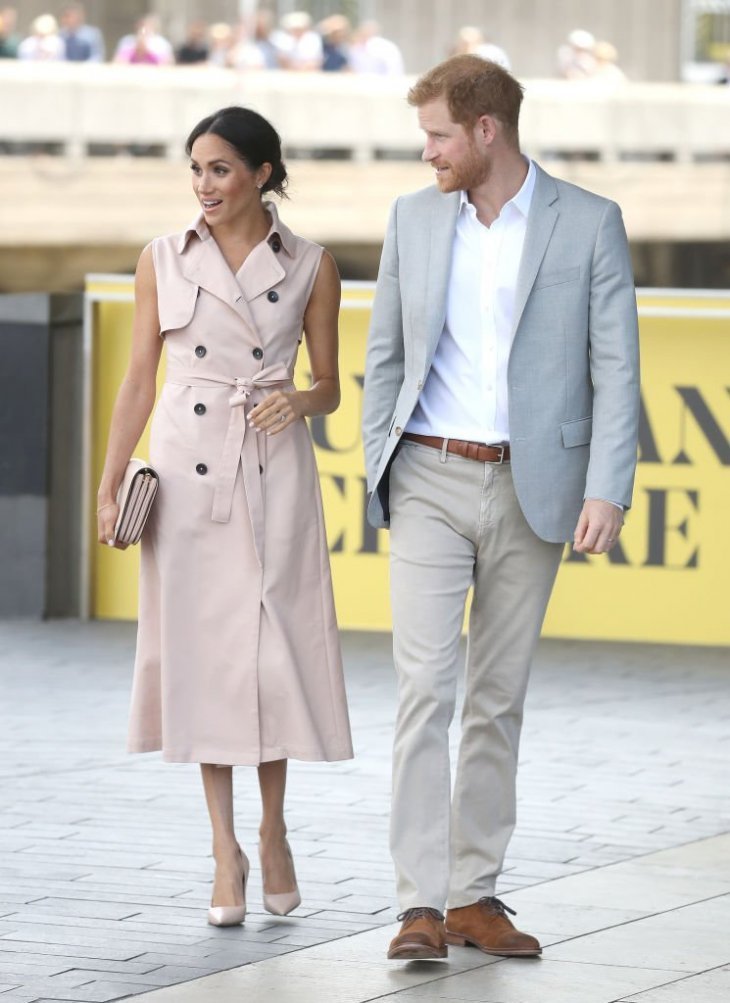 Source: Getty Images
Stylist Jessica Mulroney, who is Meghan's best friend, loves NONIE as much as Meghan. One of the most remarkable aspects of Nina's fashion brand is that it has been labeled as a 'ready-to-wear womenswear' by several experts.
Inside the Mandela exhibition, Meghana and Harry talked to Andrew Mlangeni, who was accused of sabotage against the then-apartheid government and spent 26 years imprisoned on Robben Island, reported People.
Please fill in your e-mail so we can share with you our top stories!