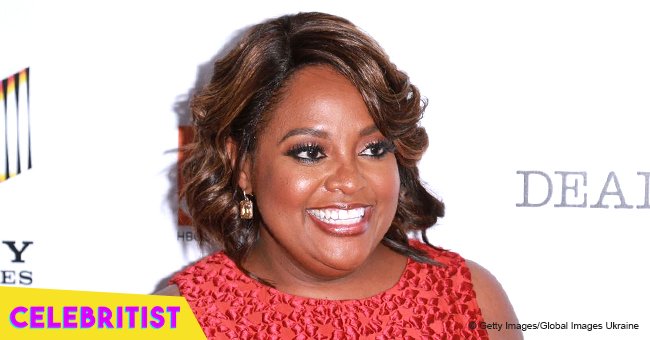 Sherri Shepherd melts hearts in video with her son dancing to Drake's latest song

Sherri Shepherd has finally put all issues aside and is focused on raising her son in the best way she can. Recently, the lovely mother-and-son duo danced to the latest Internet craze.
In a video posted by Sherri on Instagram, she and her son Jeffrey dance to "In My Feelings" by Drake, a track that has become a fan favorite these past few weeks.
While Shepherd appeared to be quite enthusiastically dancing to the song, her son looked unhappy with what she was doing.
His doting mother made sure to clarify with her fans that this was just her "moody and hormonal" teen thinking that his mother is the "[most uncool], [most unhip] and [irrelevant]" person ever.
"When you try to do the #inmyfeelingschallenge w your #moody & #hormonal teen! Jeffrey thinks his #motheris the uncoolest, unhippest, unrelevant person ever. Jesus help me make it through this new journey."
Jeffrey Charles Tarpley was born to Sherri Shepherd and Jeff Tarpley in 2005. The proud parents took care of their child together.
After their nine-year marriage came to an end in 2010, Tarpley filed for 50/50 custody in September 2017, according to previous reports by The Blast.
But in a custody battle that ended in December, Sherri's ex-husband Jeff Tarpley got more custody of their 13-year-old son than she did.
The two are actively co-parenting their much-loved son. However, Jeffrey now spends every first, third, and fifth weekend of every month with his dad, as well as every Tuesday and Thursday.
Also, while Sherri shoots "Trial and Error" out of town, or if she is on any other work-related trips, Jeff gets custody of their son.
"I keep pushing college (specifically the #HBCU #Morehouse) to my son but he said "Mom I have to make the people laugh!" Well... I think I can say #acting & #comedy may be in his blood"
Despite the custody settlement not going the way she wanted it to, Shepherd has decided to put all technicalities aside and make the most out of her time with her growing son.
The proud mother always shares the pair's adorable adventures together, making sure to capture the ones that truly matter.
Please fill in your e-mail so we can share with you our top stories!