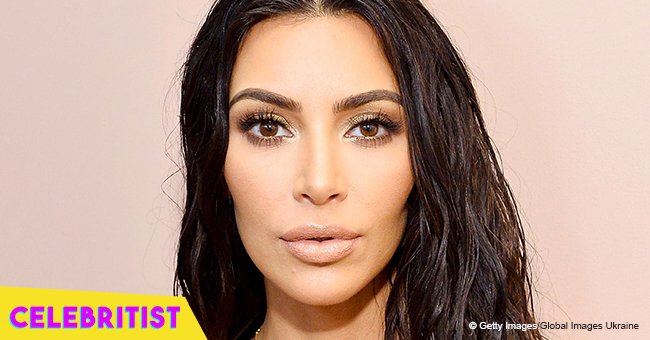 Kim Kardashian's nanny shares details on her teenage romance with Michael Jackson's nephew
Before becoming one of the wealthiest celebrities in the entertainment industry, Kim Kardashian was already hanging out with famous people. In her teenage years, Kim dated one of Michael Jackson's nephews, the handsome T.J Jackson.
Kim Kardashian was always surrounded by stars thanks to the friendship of her father, Robert Kardashian, with O.J Simpson and the circle of celebrities that revolved around him. In her high school years, the now mother of three had a romance with a member of another prominent family from the entertainment industry, the Jacksons.
Pam Behan, a nanny that used to work for Kris Jenner, revealed the piece of information. Back in the day, she used to watch Kris' four children: Kourtney, Kim, Khloé and Rob and helped her to run errands for the already busy kids.
The woman recalls the relationship in an new interview as part of the Reelz Channel's show "Scandal Made Me Famous."
According to Pam, the Kardashian family approved of Kim and T.J's relationship, and she even thought they were going to get married eventually, revealing they did an incredible good couple.
"I really liked T.J.," she tells the show. "He was kind of on the quiet, shy side, always very nice and polite. A good-looking kid, and as far as I could ever see, he treated Kim with great respect."
The former nanny also revealed that T.J took Kim to his uncle's state more than once, a piece of information that the reality star and businesswoman had revealed years ago in an interview with People magazine.
"That was the most magical place on earth," she told the publication in 2009. "I had my birthday at Neverland Ranch. Who else can say that?" And she added:
"When you drove up, there were baby elephants and chimpanzees in overalls, and there was all the rides. It was everything you can possibly imagine. The memories I have from that place will last for the rest of my life."
However, as it usually happens with teenage love, Kim and T.J's relationship didn't work out in the end. They went their separate ways, and Kim eventually found love once again in the arms of Kanye West, her husband of four years and with whom she shares three kids: North, Saint and Chicago West.
T.J, on the other hand, married Frances Casey in 2007 and has four kids: Royal, Dee Dee, Jo Jo and Rio.
Please fill in your e-mail so we can share with you our top stories!