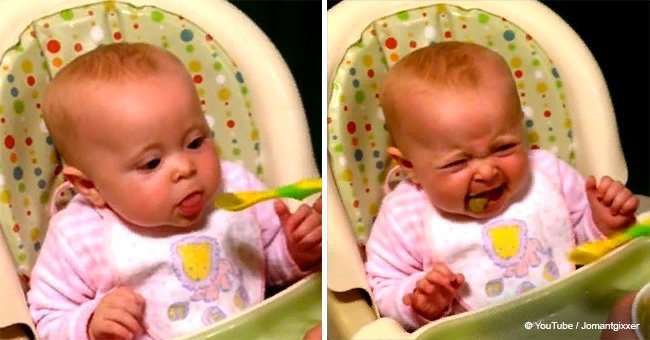 Video goes viral of baby saying first words after trying peas

A six-month-old baby spoke her first words while resenting being fed peas by her parents, reflecting her intense dislike for the vegetables.
The parents captured the magical moment on camera and uploaded it to YouTube on March 12, 2013.
The little one's mother was about to feed her a second spoon of peas when the baby decided she had had enough.
Read more on our Twitter account @amomama_usa.
She tried to fend off the spoon with her hand and says something that sounds similar to the words, "I'm done."
It leaves the parents burst up in laughter as they are in complete shock with their child's first words. The father cannot contain his excitement, "She said, 'I'm done!' She said, 'I'm done!'"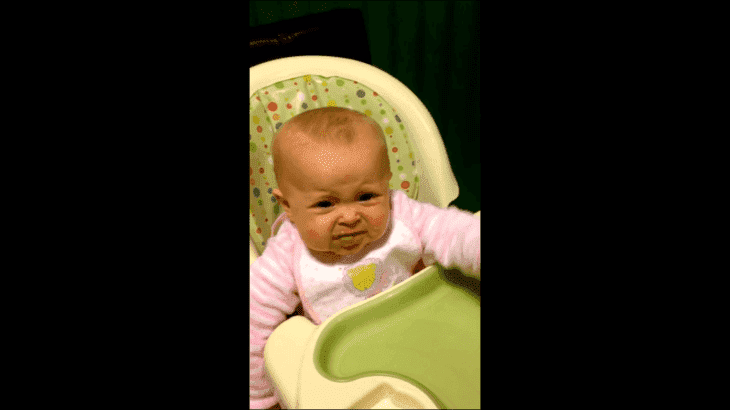 Source: YouTube
The toddler expresses her dislike of peas to her parents as she is suddenly full of tears. She defends every attempt to feed her by pushing away the spoon repeatedly.
She also bangs the table to show that she is not happy with the food she was eating.
At one point in the video, the father questions the mother jokingly, "Why'd you feed her peas?" The woman replies that babies should first be fed non-sweet foods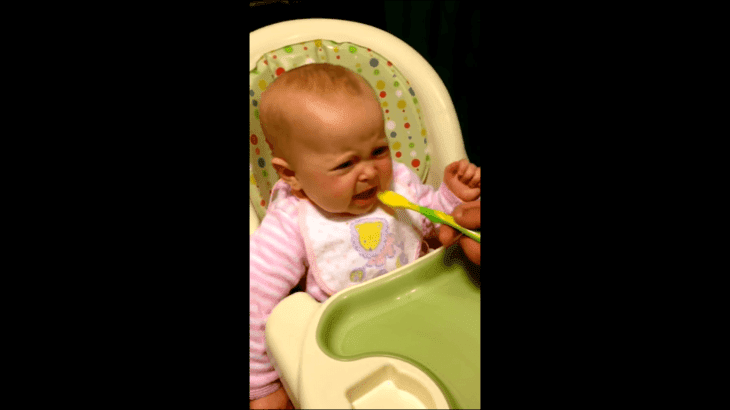 Source: YouTube
The video went viral after it was shared, garnering over one million views, over 21,000 likes, and 1,600 comments. Viewers noticed the fact that the little one was banging the table and expressed their opinions in the comments section.
Alexa Don, a YouTube user, wrote, 'She was beating the tray on her high chair like how wrestlers beat the mat when they're done/can't take anymore/quit.'
Several other commenters compared the baby's reaction to their own activities they detest doing themselves. A user, Hope, said that the response was similar to hers when she does math just once.
A few others were sympathetic for the baby being fed the peas. One commenter wrote that when the baby starts tapping out, the parents should realize that the greens are bad.
Among the viewers were a few skeptics who were not convinced that the baby's first words were comprehensible. They felt that it was much like a usual mumbling of the baby.
Moderator Sylveon said, 'Eh sounded like a normal baby it didn't sound like I'm done.'
Please fill in your e-mail so we can share with you our top stories!