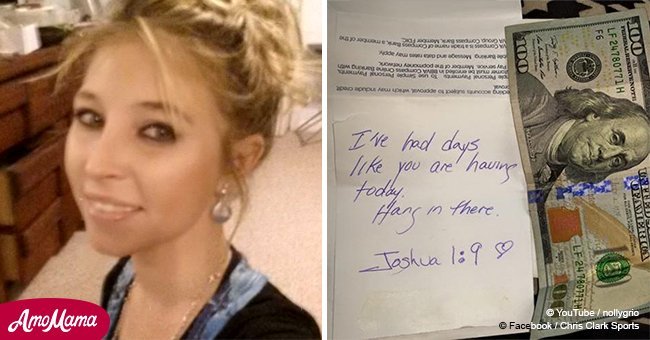 Mom couldn't pay for medical care for sick son until stranger helped them
A kind donation from a complete stranger surprised and overwhelmed Melissa Simms of Pell City and she broke into tears almost immediately.
According to a report by WBRC, the woman was feeling low one particular day when nothing seemed to be going her way.
She had a doctor's appointment to follow up on several major surgeries that she underwent in the past two years. She also had her 7th grader son, Trey, who was home sick from school, with her.
While waiting for the doctor, Simms came to a troubling realization that she did not have enough money for the co-payment of the doctor's expenses.
Follow us on Twitter to learn more.
"I and my husband woke up and split out last ten dollars for gas, for him to go to work and for me to make it to my doctor's appointment," Simms told the source. "All day I was stressed about how am I going to make supper for my kids."
She explained that the family had extracted every last possible penny to cover the expenses and now was in a serious threat of being out of money to even eat food for that particular day.
Keeping all her problems aside, Simms did see the doctor while her young son stayed back in the waiting room, listening to music.
In the waiting room, the kid was surprisingly approached by an unknown woman, who has not yet been identified. She handed him an envelope and instructed him to deliver it over to his mother, which the boy obediently did.
While walking to their car, the boy handed Simms the envelope and told her everything. She opened the envelope to find a note that had an important message of encouragement.
'I've had days like you're having today,' it read. 'Hang in there.' The note further cited a scripture notation of Joshua 1:9.
But most shocking of all was the fact that the envelope also had a one hundred dollar bill attached inside.
Simms revealed that she used the extra cash to make her co-payment, buy supper for her family, and even buy a few extra requirements of the family.
Please fill in your e-mail so we can share with you our top stories!