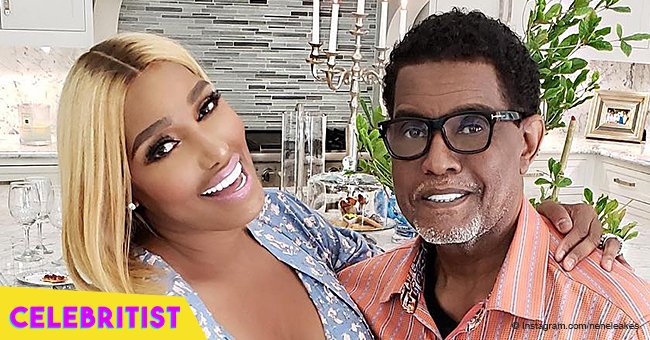 NeNe Leakes' grown-up son poses in black hoodie and jeans, flanked by 2 expensive cars
The American television personality, actress, presenter, author, and fashion designer is not only a supportive wife to her sick husband, but also has a fully grown son.
NeNe Leakes's youngest son, Brentt Leakes, is 19 years old, but already seems to have it all. And despite his age, his mother still posts proud photos of her boy to her social media accounts every chance she gets.
But the teenager also has his own Instagram account, and often shares his own updates on the account to show his adventures.
A recent one shows him standing between two expensive vehicles, by the looks of it a Jeep and a Range Rover, clearly enjoying his life in the lap of luxury.
In the image, the young boy who fans of Real Housewives of Atlanta were once so familiar with, is wearing a pair of black trousers, black shoes with white soles, and a black hoodie that reads "Thrasher" in bright yellow.
"#mcm," he captioned his photo.
Brentt graduated from high school in 2017, and his proud mama couldn't help but gush over him on that occasion.
"Give it all the way up for our baby boy @kingbrentt who will put on his Cap & Gown tomorrow and get that diploma! I won't be no good. You hear me. I won't be no good. Walk into your GREATNESS Brentt," NeNe captioned her graduation photo of him.
Brentt's father, Gregg Leakes, was recently diagnosed with cancer. The family has not shared what kind of cancer he has, but has shared other aspects of his battle with the public.
Throughout his battle, Gregg has remained calm and hopeful over his outlook. After he was hospitalized a month ago, NeNe announced that he had been diagnosed with cancer, but that he had undergone surgery to remove all the tumors.
Since then, they have been enjoying some time off together, with Gregg trying to relax and recover from his ordeal.
Please fill in your e-mail so we can share with you our top stories!