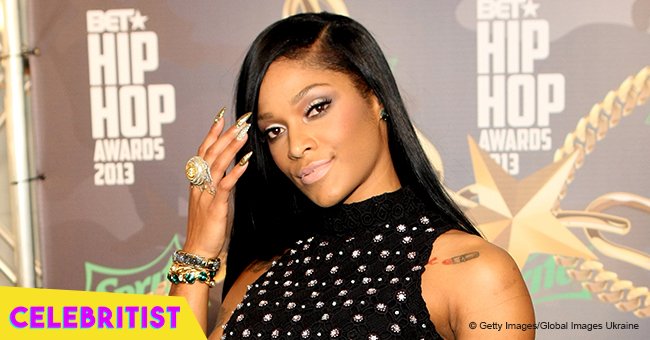 Joseline Hernandez gets dragged after revealing how she talked to her daughter

New mom Joseline Hernandez gets candid about being reprimanded by a man for the way she spoke to her daughter. Fans weighed in on the incident and the reality star gets dragged further.
Joseline Hernandez has been both slammed and praised for how she raises her daughter and her latest post is receiving conflicting comments.
She revealed she asked her daughter Bonnie to get out of her room when "a really cool guy" approached her and told her not to speak to his kids or Bonnie that way. Joseline added,
"He does not have any kids so I'm guessing I will give them to him. But he completely changed me just by telling me that! I would never tell that or speak to her that way."
Many who read her message agreed with the guy that Joseline should be more careful when talking to her daughter and told her so.
"Please don't! She is so precious and delicate and your mean spirit will ruin her. Be gentle and patient with that child and get help for yourself while your at it love you boo"
"Did you need a man to tell you the proper way to speak to YOUR daughter. Come on REALLY. You should think before you post things you never know who's reading your IG"
"yes she is super violent and he post today showed us how she hasn't changed that's why MiMi Dnt want her around her daughter"
"She is a sweetie! Don't talk to her like that. Girlfriend you would simply be surprised the pain you caused her from that! Ask for forgiveness!"
"Seems like your talking and dealing with her the same way your mom did you and we see that didn't turn out so well. Show a little patience for the Baby cause thats what she is, she doesn't know any better. Thats what you are for for goodness sakes. Calma la bulla y dale cariño mama"
However, there were also those who empathized with her and appreciated her honesty.
"Parenting is a learning PROCESS we all make mistakes YOU are already becoming better by admitting and correcting yourself."
"Girl it's is a okay..sometimes u gon have to put Bonnie in her place because these babies be trying it."
"I've been telling my kids to get out of my room for 21 years. They came out great!!!!
And because the photo Joseline shared to accompany her message showed her one-year-old standing alone by the pool, she also drew a lot of flak for that.
"Please cover that pool until she's older. Too many accidents with babies and pools"
"And also joseline, never have your child around a pool, if they cannot swim. It is very dangerous, for the child, because they may think its a play area in there mind."
While others simply didn't understand her entire message.
"I'm sorry, I'm just not understanding this post."
"I am so confused. She writes worse than she talks"
"girl just delete your comment because everyone not gonna understand what you're trying to say"
As a first-time mom, it would be natural for Joseline to still be treading the waters and making hits and misses along the way. Back in February, she was also slammed for bringing her child to the dance studio with her as she performed some raunchy moves that some of her followers thought were too inappropriate for her daughter.
However, she also earned praises for teaching Bonnie to be bilingual when she shared a video watching a Spanish show with her.
Motherhood is still a balancing act for Joseline and there's nothing wrong with that. She's a new mom and she deserves a little patience.
Please fill in your e-mail so we can share with you our top stories!