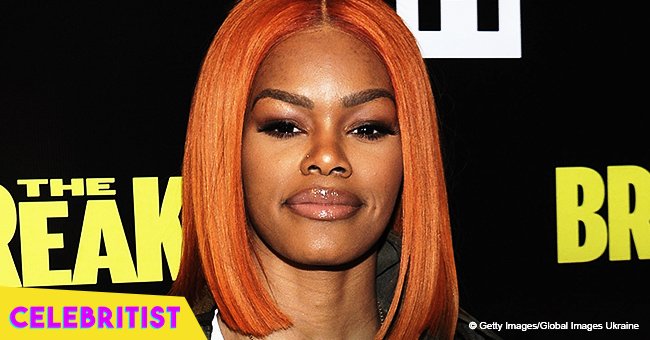 Teyana Taylor's daughter, 2, flashes big smile, posing in white shirt & yellow pants in photo
Baby Junie draws attention to herself again as she flashes a big smile in a new photo.
In a recent post to her own Instagram account, the two-year-old is seen flashing a big grin while posing in a white shirt and yellow pants.
As soon as the sweet snap was uploaded, fans and followers quickly took to the comment section to praise the toddler.
At her age, Baby Junie has already over 359,000 followers on Instagram. She has become a fashion icon for toddlers, rocking every kind of outfit her mother, Teyana Taylor, puts her on.
Junie is the only child of Teyana and Iman Shumpert, who tied the knot on October 1, 2016.
Many people became obsessed with the couple's relationship after the steamy shower scene they had on Kanye West's music video for his single, Fade.
In an interview with Vanity Fair, Teyana confessed she was working on growing her daughter's profile by creating a headwrap line under her name. The profits would go directly to Junie's trust fund.
"I want Junie to be a young mogul, an entrepreneur before she can even talk," she said.
Teyana also revealed to People that their daughter enjoys her time in different ways, so it's hard to tell what interests she will have in the future.
She said: "Honestly, like one thing we want to do is give Junie the freedom to do whatever it is her little mind desires because sometimes she's singing and she's playing in makeup, and she's putting on lipstick, and she's dancing, but then she'll turn around, pick up a basketball, and she's trying to hoop. She's tall."
"We don't know if she's gonna be a basketball player or model, singer, businesswoman — whatever it is, I always want to give her the opportunity," the model added.
Please fill in your e-mail so we can share with you our top stories!