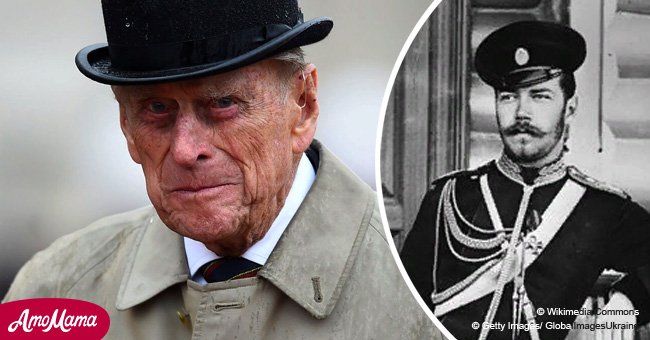 Prince Philip's DNA was used to identify murdered Royals

A new exhibition reveals how the blood sample of Prince Philip proved instrumental in solving the mysterious case of the 1918 murder of the family of Tsar Nicholas.
The murder of the Romanov imperial Tsar Nicholas II and his family in 1918, shortly after the Russian Revolution, was one shrouded with mystery.
According to the Telegraph, a new exhibition at the Science Museum of London offers visitors an insight into the forensic findings that were made over the years.
Titled The Last Tsar: Blood and Revolution, the exhibition is said to depict the science behind one of the most baffling mysteries of the 20th century.
Prince Philip's cooperation turned out to play a significant role in resolving the murder. Read more about on our Twitter account @amomama_usa.
Empress Alexandra, the Tsar's wife, was the prince's aunt, and this blood relation helped get to the bottom of the historical case.
In 1991, it was suspected that the remains of the Tsar, his wife, and five children had been discovered. To validate this suspicion, Prince Philip provided a sample of his blood to the team of investigating scientists.
Eventually, it was discovered that Philip's DNA sample was a match with the samples extracted out the skeletons of the Empress and her four daughters.
The Tsar's family was the last of the Russian royal family, and are believed to have been shot down by communist revolutionaries.
The truth of the heinous murders was then kept under wraps for several years, and the remains were unrecognized as that of the Romanovs by the Russian Orthodox Church.
The DNA findings facilitated by Prince Philip's blood sample proved to be definitive, and recently, the Church also concurred that the skeletal bones discovered in 1991 were those of the last Romanov family.
The exhibition is a comprehensive narration of the investigation that lasted a century, with displays of a diamond earring that belonged to the Empress, the dentures used by a royal doctor and other exhibits.
Please fill in your e-mail so we can share with you our top stories!