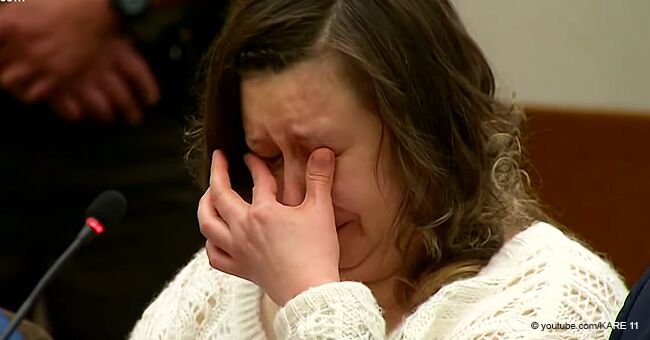 Daycare worker who hung toddler from noose dodges prison time

Nataliia Karia, a home daycare provider from Minnesota, has been sentenced to 10 years of probation with credit for the time that she served in jail after hanging a 16-month-old boy with a noose.
The incident took place on November 18, 2016. At the time, a father whose identity was not revealed was dropping off his child when he found a toddler hanging from a noose made out of girl's tights in Karia's basement.
According to CBS, Karia told the father that she hung the boy from the pipe because she was stressed out and 'couldn't take it anymore,' and that her abusive husband was the cause of her meltdown.
In February 2018, the 43-year-old pleaded guilty to attempted murder, as well as to a third-degree assault charge for a hit-and-run during which she struck three people with her minivan. To learn more follow us on our Twitter account @amomama_usa
Karia was driving her vehicle erratically when she collided with a car. After the driver got out to inspect the damage, she hit the gas and dragged him for ten blocks. She also broke a cyclist's leg and hit a vehicle being driven by a pregnant woman.
The former daycare operator eventually stopped the vehicle on a freeway overpass, where she threatened to jump, but bystanders managed to hold her down until police arrived.
She would face more than 30 years in jail if convicted of all charges, but Hennepin County District Judge Jay Quam opted not to send her to prison. Instead, Karia was placed on probation with credit from the 20 months that she had already spent behind bars.
Judge Quam also sentenced Karia to undergo mental health treatment and to be supervised under electronic home monitoring for the duration of the two months.
According to Judge Quam, what Karia did on November 18 was 'the perfect storm of factors unlikely to ever be repeated,' which was why he chose to give her a second chance.
But, although Karia was allowed to live with her adult son, she was forbidden from having any sort of unsupervised contact with her other children, ages 2, 7 and 10, as well as any other minors.
Please fill in your e-mail so we can share with you our top stories!