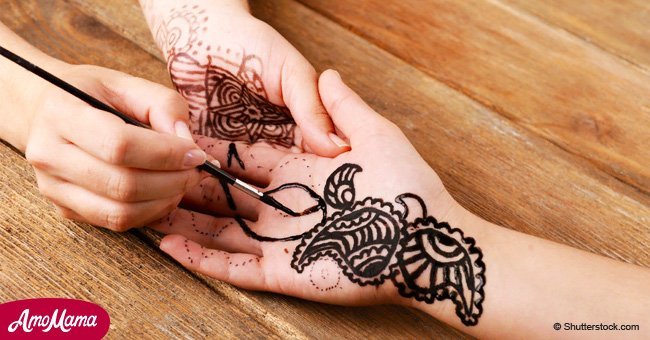 Mother shares warning after black henna tattoos left children 'scarred for life'
26-year-old Jade Morris warned other mothers to be careful with henna inks after her two children were permanently scarred by their henna tattoos during their holiday trip.
Morris said what happened to her eight-year-old son River-Jae and her five-year-old daughter Farah completely ruined the rest of their trip in Tunisia and it left them "scarred for life."
On the third day of their ten-day vacation, the two kids got tattoos, which left them in severe pain for the rest of the trip.
Supposedly, the artist who did their temporary tattoos used black henna ink, and it burned their skin.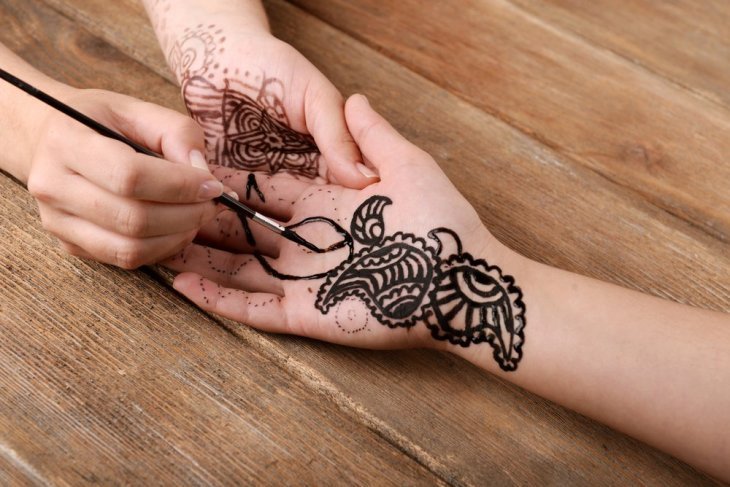 Source: Shutterstock
Follow us on Twitter at AmoMama USA for more details.
River-Jae's tattoo was on his right bicep, and Farah's was on her right foot.
Morris had no idea about black henna and only found out after that the ink was dangerous since it contained a chemical used for dyeing hair called p-phenylenediamine (PPD), according to the U.S. Food and Drug Administration.
Unlike real henna, which is orange-brown in color, black henna is unsafe and can cause damaging allergic reactions.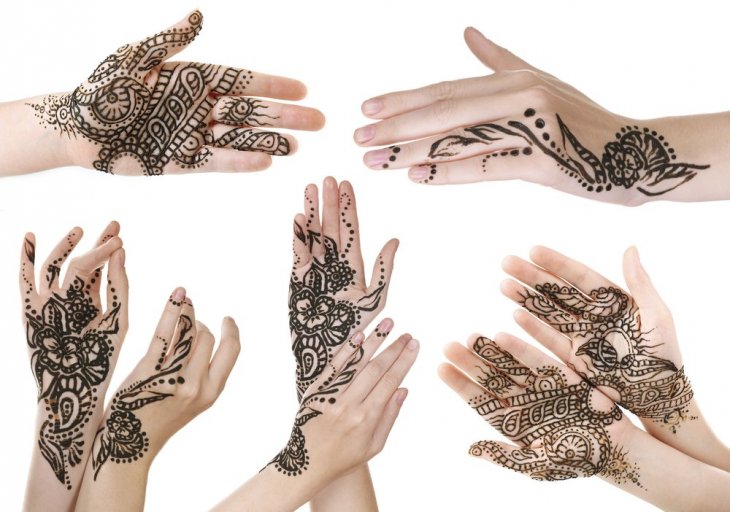 Source: Shutterstock
The chemical used in black henna causes chemical burns, blisters, and scarring.
Morris said she agreed to let her kids have henna tattoos since her son already had his first one months before the incident while they were in the U.K. The mother said he had no adverse reaction then.
Morris said she blames herself for permanently scarring her children.
She told SWNS, "I want parents to be aware and for there to be greater warnings to tourists who don't know about black henna."
Morris said they saw a woman tattooing a British girl and her daughter said she wanted one as well.
After they got the tattoos, they went back to their hotel, and 20 minutes later, River complained about a burning sensation.
Morris said, "I tried to take it off with a cold flannel, but it wouldn't work - medics at the resort couldn't help either and advised that I put moisturizer on it. It started to scab, and as it was falling off, you could see it had scarred."
The mother said they would visit a skin specialist to see if there is anything they could do to remove the scars.
Please fill in your e-mail so we can share with you our top stories!