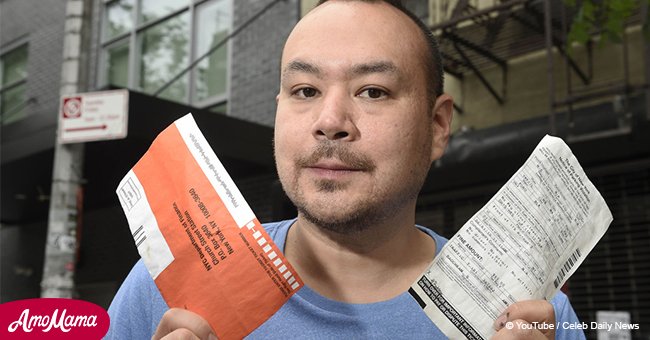 NY Post: New father made to pay parking ticket he got during son's birth
Brian Leo, a 41-year-old artist from New York, received a parking ticket after he rushed his pregnant wife to the hospital.
As reported by NY Post, his 34-year-old wife, who was expecting their first child, went into labor at 2 am on June 1. Read more on our Twitter, @amomama_usa.
Instead of taking their Ford Explorer parked out on the street, Leo called an Uber because he wouldn't have been able to walk Amy into the hospital if he "had to deal with the car."
"I couldn't drop her off and look for parking and then meet up with her somewhere in the hospital. I definitely wanted to be with her the whole time, so Uber worked out."
Brian Leo, NY Post, June 23, 2018.
Their baby was born six hours later, and Leo was there to cut the umbilical cord. It crossed his mind to go back home and move the care, but he didn't want to leave his family even for a second.
Instead, he stayed, and medical personnel showed him how to feed his son. He is glad he didn't leave because Amy fainted soon after when she got out of bed.
Leo later jokingly told the newborn that he would owe his dad money "for that parking ticket," if one were issued. In a twist of fate, Leo received $65 ticket and pleaded not guilty. He even submitted documentation of his son's birth.
Leo was surprised when City Hall informed him two weeks later that Judge Robert Geary had ruled against his plea, stating it wasn't an 'unexpected medical emergency.'
Geary added that the ticket was only issued at 11:15 am, nearly three hours after Leo and Amy welcomed their young sprout.
Leo is furious and said: "Judges should know if the kid is lucky enough to have a father there, the dad being present is just as important as the mother."
The New York City Department of Finance advised Leo that he can appeal the judge's decision.
Please fill in your e-mail so we can share with you our top stories!