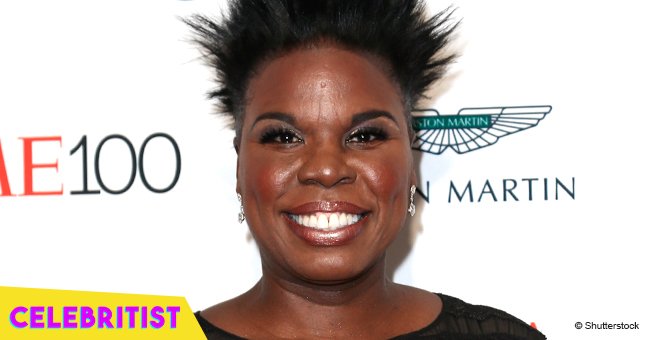 Actress Leslie Jones goes off on young, black men for treating her like a 'dumb' woman

Leslie Jones has an axe to grind concerning men, particularly young black men. She recently took to Twitter to reveal her hurt over the disrespect she would often receive from men that share her color.
As accomplished as she is, Leslie Jones recently expressed her dismay over how she's often demeaned by black men.
The comedienne vented out her frustration on Twitter by sharing a photo of three middle finger emojis and directing her angst at young men of color who unfortunately have been disrespectful of her.
"When young men especially black men (yea I said it) talk to me like I'm some dumb B***h! It makes me want to stomp a mudhole in they a*s. That is all."
Leslie also wrote the hashtag "imabouttoshowthesefoolsthecomptoninmyheart at the end of her tweet.
While it's unclear what exactly prompted the actress to make such a remark, she is clearly tired of putting up with black men putting her down. However, there were fans who didn't appreciate her remark and let her know it.
"Where's the uplifting of black men famous person? @lesdogggg just lost a fan,"
"Mamma you gotta let the whites know this ain't addressed to them. They don't get to talk down our brothas."
To the first comment, Leslie simply replied "bye!!!" but to the next one, she explained she specifically singled out black men because it was even more hurtful to her as a black woman to be disrespected by men that share her skin color.
"I say men that covers everyone. I pointed out black men cause I'm a blank [sic] woman and it especially hurts from them."
It was a "[expletive] up and emotional" week, Leslie admitted after having called out Jessica Alba's Honest Company too just a few days earlier. She claimed it was a "nightmare" dealing with the actress' all-natural baby products company with her past three orders arriving late.
Jessica immediately apologized to Leslie who didn't acknowledge the entrepreneur's effort and responded by slamming the company more.
Please fill in your e-mail so we can share with you our top stories!