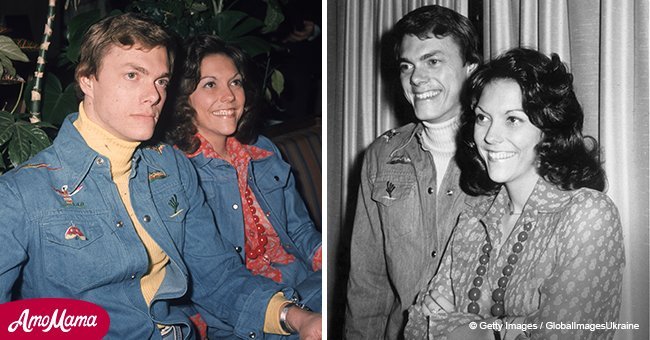 Latest book reveals the truth surrounding Karen Carpenter's eating disorder

The shocking biography by Randy L. Schmidt shines a light on the singer's unstable family life.
Karen Carpenter, one half of the famous Carpenter Siblings, died a tragic death at the young age of 32. At the time of her death, not many details were known, but it was widely believed that Carpenter had passed away due to anorexia.
Recently, author Randy l. Schmidt released a controversial biography of the Carpenter sister titled Little Girl Blue: The Life of Karen Carpenter which revealed some surprising and horrifying details of the singer's family life, and how she came to suffer from anorexia.
According to Schmidt, Karen started an extreme diet, right after high school, because she was teased for being 'chubby.' Read more about Karen Carpenter on our Twitter account @amomama_usa.
Karen spiraled into a pit of mental disorders as her concern about her outward appearances grew. The book claimed that she received neither support nor love from her mother, Agnes Carpenter, who was a 'controlling parent.'
Although many of her friends reached out to support her and asked for her to get treated, Agnes asked them to stay out of private family matters, and never got Karen the help she needed.
In addition to the lack of love from her mother, Karen also went through an abusive marriage with property developer Tom Burris. She filed for divorce within a year of the union.
Karen soon died of Ipecac poisoning on February 4, 1983. Karen was regularly using Ipecac to induce vomiting and control her weight, and it was this medicine that ended up dissolving her heart muscles and slowly killing her.
Back in 1989, six years after Karen's tragic death, a CBS movie was released called The Karen Carpenter Story. The movie was heavily scrutinized by fans as it was considered shallow and did not delve into the circumstances of her life.
After the movie's release, screenwriter Barry Morrow revealed that the family insisted on changing scripts, even during filming, to show the family in a favorable light.
Please fill in your e-mail so we can share with you our top stories!