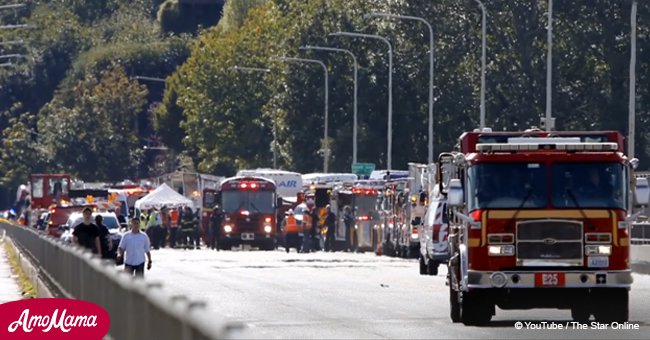 At least 11 people dead, including children, after duck boat incident in Missouri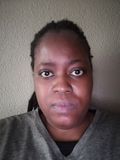 Tragedy struck 31 people, who were traveling on a duck boat on a lake in Missouri. Their boat rocked, capsized, and sank during a severe thunderstorm.
According to CNN, 11 of those people have died. It's believed that 6 people are still missing and diving teams have been looking for them.
Part of the11 people who were killed when a duck boat capsized in Missouri were children. Stone County Sheriff Doug Rader said 31 people were aboard the boat on Thursday night.
They were on Table Rock Lake near Branson. So far, 14 people are said to have survived while 6 are missing and unaccounted for.
For more on this story go to our Twitter account @amomama_usa. A video posted by Jennie Phillips-Hudson Carr showed two duck boats rocking and tilting to the side as they were hit with massive waves.
Carr shot the footage from a nearby larger vessel. "Oh my God, those poor people, oh no!" someone could be heard saying in the background as the water crashed into the bopping boats.
"I believe it was caused by weather, yes."
Stone County Sheriff Doug Rader, CNN, July 20, 2018
A female voice says, "If there's kids on there, those poor babies." Diving teams from various agencies searched the waters for potential victims and resumed again on Friday morning.
A Stone County Sheriff's Deputy who was off-duty; was on the boat at the time and jumped into the water to rescue people. The staff of another tourist boat also lent a hand.
It's been reported that there were life jackets aboard the boat, but it isn't known whether people were wearing them. Ripley Entertainment, the parent company of Ride the Ducks Branson, said it had recently acquired the vessel involved in the incident.
The company said other boats on the lake returned to dock safely. Rader confirmed that there were two duck boats headed toward land, but only one made it out safely.
Duck boats travel on both land and water and are popular among tourists in major cities. United States National Weather Service meteorologist Steve Linderberg said a top wind speed of 101 kilometers per hour was measured at a nearby airport at around the same time.
Duck amphibious vehicles have been involved in a number of fatal accidents in the past two decades. In 2016, the company that builds the boats, Ride the Ducks International, agreed to pay a $1.35 million fine after one of the vehicles collided with a bus in Seattle.
At the time, 5 international students were killed. The company admitted to failing to comply with US vehicle manufacturing rules.
Please fill in your e-mail so we can share with you our top stories!