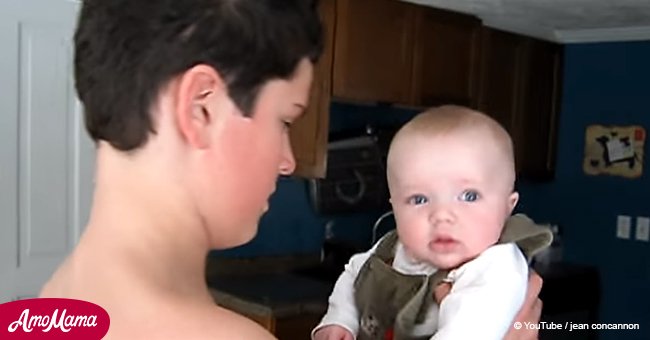 Mom captures sweet interaction between baby and his big brother

A mother-of-two was spending some quality time with her children when her eldest son picked up his baby brother. She had her phone nearby and captured the sweet moment.
Jean Concannon uploaded the video to her YouTube channel more than seven years ago, and the short clip is still delighting netizens to this day.
Michael Buble's song Haven't Met You Yet can be heard playing in the background, and the baby's brother decided it would be the perfect song for a dance.
The video has accumulated more than a million views and nearly 5,800 likes. Read more on our Twitter, @amomama_usa.
At first, he just holds him close while swaying to the music. After a few seconds, he puts his brother down on the kitchen counter while bouncing him gently.
The older brother tried to teach his baby brother a new move - to bop his head along with the music. When the baby finally gets the move right, the teenager burst out laughing.
This delighted the baby, who followed suit with a grin and a giggle. When the song ends, the teenager commended his brother for his effort and kissed him on the forehead.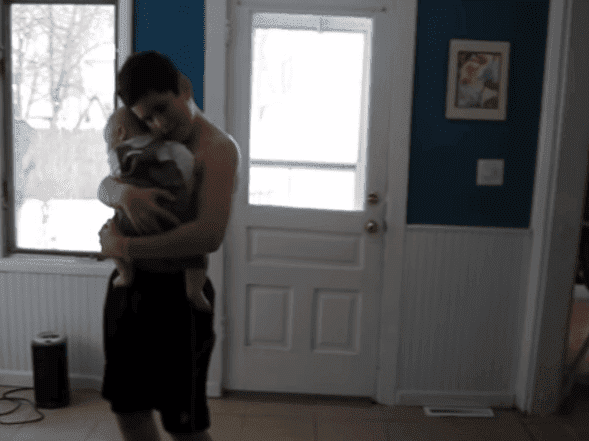 Source: YouTube/jeanconcannon
It's vital for children's development as well as the dynamic in the family that siblings have a strong bond. But it's not always an easy task, especially if there is a significant age gap.
According to Psychology Today, there are several steps a parent can take to facilitate bonding between siblings.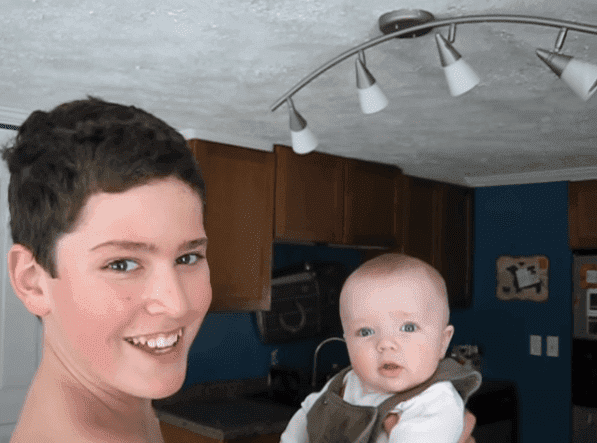 Source: YouTube/jeanconcannon
Parents can arrange for the siblings to partake in common interests. Fun activities could include dancing, art, baking or sports.
Once they are having a good time, parents should let them be and never interrupt a peaceful play setting unless it is absolutely unavoidable.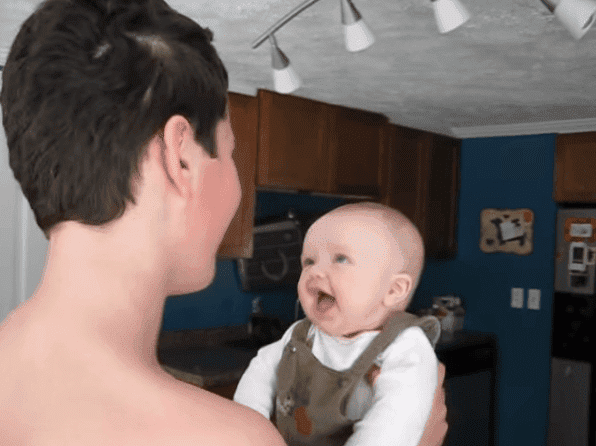 Source: YouTube/jeanconcannon
Teach them to say goodnight to each other, or better yet, an older sibling could read bedtime stories to the younger siblings.
It is also vital for parents to have strong bonds with each child. This would stop one of your children from feeling let out and neglected. There must always be love in abundance for everyone.
Please fill in your e-mail so we can share with you our top stories!