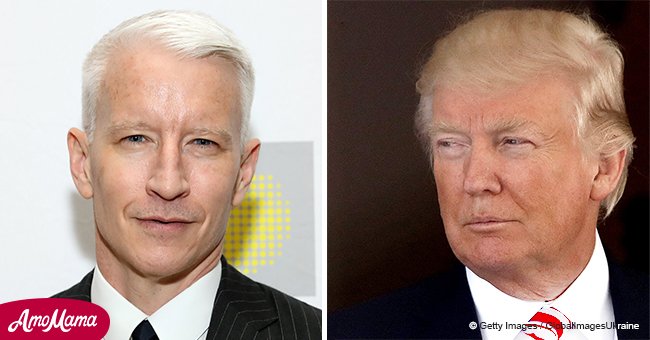 Anderson Cooper slams Trump's press conference with Putin as 'disgraceful'
The 51-year-old journalist and television personality, Anderson Cooper, made headlines with a recent statement about President Trump's meeting with President Putin.
Cooper, a CNN reporter, said during his segment that the country is "watching perhaps one of the most disgraceful performances by an American President at a summit in front of a Russian leader."
The tweet was shared by Keith Boykin, CNN's political commentator and received more than 13,000 likes and 4,900 retweets. Read more on our Twitter, @amomama_usa.
Earlier this month Cooper also read a statement written by Senator John McCain about the summit."No prior president has ever abased himself more abjectly before a tyrant," McCain wrote.
Cooper had been reporting live from Helsinki this week and covered the Trump-Putin summit as the two Presidents met earlier this week to address reporters.
Netizens took to Twitter, and while some agreed with Cooper, others felt he was stepping out of line by calling it one of Trump's most disreputable performances.
Nika Beselia thanked Cooper for his insight and said 'people should know that Russia is a disgraceful, hideous country with [an] occupant as a president.'
Alex C said the country just witnessed 'the saddest day when The President of USA bowed to [the] Russian President unconditionally.'
He said: 'We definitely have a Manchurian Candidate in the White House! Imagine what we didn't hear when they met alone behind closed doors.'
Jesse Baloca disagreed and feels that Cooper is 'constantly biased' and attacks President Trump at every opportunity.
Trump referred to the US investigation into the matter as a "witch hunt" and added that it was a disaster for America and his kept the country separated, The Hill reports.
As reported by Washington Examiner, Robert Mueller indicted 12 Russian military officers for federal crimes during the election, including meddling and hacking into emails and servers.
Please fill in your e-mail so we can share with you our top stories!