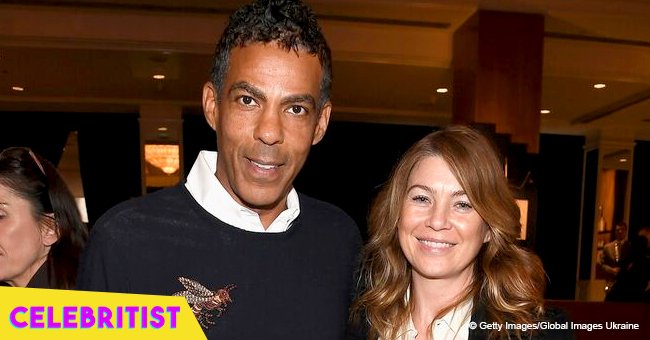 Ellen Pompeo shares photo of her and Chris Ivery's daughter in pink dress on her 4th birthday
The actress plays an on-screen doctor and mother in the popular medical drama, and while she isn't a real life medical professional, she does have special little ones who call her mom.
Ellen Pompeo, the lead actress in Grey's Anatomy, has been married to Chris Ivery since 2007, and the couple have three children together: 8-year-old Stella Luna, 4-year-old Sienna May, adn 1-year-old Eli Christopher.
Pompeo recently took to her Instagram account to share an adorable photo of little Sienna in a cute pink and red frilly dress, swaying around so that the tassels flew about around her.
It was also a special occasion for the little one, as she was celebrating her fourth birthday, and the family was in New York City at the time.
"NYC is always the best way to end our summer vacation and to celebrate turning 4!!!! Thanks @onefinestayfor helping us make memories," Pompeo captioned the sweet shot.
Within a day, the post already had over 260,000 likes, and plenty of well wishes from followers who thought the Sienna was too cute for words.
But Pompeo wasn't done sharing photos of her little ones. A short while later, she posted a video clip, this time of Stella, wearing the same dress.
"And yes I made the big girl who's too cool to wear a matching dress wear a matching dress...well she wore it for this boomerang and then immediately took it off...but this dress deserves two posts," she captioned the short clip.
In the footage, Stella swung her arms around just enough to make the tassels fly, all the while looking greatly unimpressed at having to wear the same dress as her little sister.
That post has over half a million views on it, and 100,000 likes.
Pompeo also recently shared a photo of Ivery walking with Eli, and the image melted the hearts of her fans. The image, posted on Father's Day, and the actress shared a touching tribute to him in the caption of the post.
"This man has been my rock... my soulmate ...my protector and has given me the three greatest blessings in my life. I don't know how I got so lucky but Wow am I grateful. I don't take one minute with you or our beautiful babies for granted. Thank you for your love CI... you are my everything. Happy Fathers Day. #hewillneverseethishehatessocialmedia," she wrote.
The couple first met at a grocery store in 2003, but they didn't get into a relationship immediately.
In an interview Ivery had with People Magazine, he said: "We were friends for six months, then one night, she just looked different to me. We were six degrees our whole lives, so I feel like we were sort of meant to be."
Please fill in your e-mail so we can share with you our top stories!