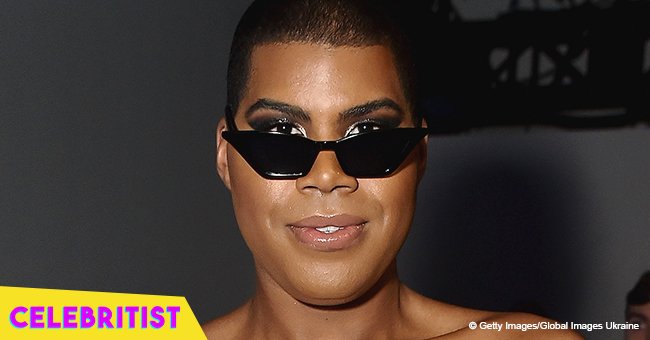 EJ Johnson steals the show in strapless black mini dress & leather boots in red carpet appearance

EJ Johnson looked glamorous in his most recent red carpet appearance amid his admission that he has been having a hard time finding true love because his suitors just want to get close to his father, basketball legend Magic Johnson.
EJ Johnson, 26, made a bold statement when he attended the 2018 Maxim Hot 100 Party. He attended the party in a sparkling black tube dress, which featured a deep v-cut on its chest area. The sequined piece was accented by black tulle cloth, that fell messily around the mini dress.
During his interview on Red Table Talk with Jada Pinkett-Smith, Adrienne Banfield-Jones, and Willow Smith, Johnson admitted that it has not been so easy for him to date other people. Opening up to the trio, he said:
"It's always been a struggle. There's so many factors. First of all, the celebrity thing - who are you here for, are you dating me or are you trying to date my dad?"
Avid basketball fans would know that EJ's dad is none other than Earvin "Magic" Johnson, a retired professional basketball player. He is also currently the president of basketball operations of the Los Angeles Lakers, and he has been on the news lately for the expensive yet epic deal he made with the King himself, LeBron James.
According to ESPN, James has officially signed a 4-year, $153.3 million dollar deal with the Lakers, the longest deal he has made since signing a six-year contract with the Miami Heat in 2010.
Due to his father's fame and connections to legendary basketball players like LeBron James or Kobe Bryant, EJ has been an easy target of people who only use him to get to his father. Because of this, the young Johnson has been extremely hesitant to enter into relationships with other people due to their unknown motives.
However, the fashionista has proven time and time again that he needs no man to be happy, and is confident being alone at the moment. Until the time comes that he finally finds his one true love, he is going to continue doing his thing and showing his sparkle to everyone around the world.
Please fill in your e-mail so we can share with you our top stories!