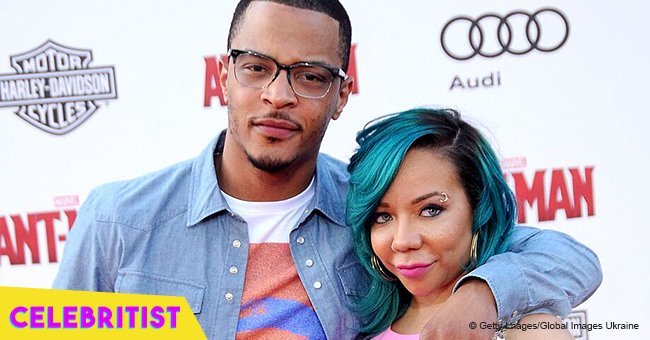 T.I. showers Tiny with kisses as they dance at her birthday party in new video
It's cancer season and Tiny Harris has been celebrating her birthday for two weeks now. In a recent video, the Xscape singer is seen getting showered by kisses by her husband T.I, despite the cheating allegations surrounding them.
Tiny Harris and T.I on and off, and on again relationship is giving fans whiplash. The couple has been married for eight years and shares three kids, but in the past two years, their relationship has been constantly under the spotlight thanks to all the cheating accusations against T.I.
In late 2016, Tiny filed for divorce after the scandal involving the rapper and Instagram model Bernice Burgos, but a few months later, the proceedings were put on a halt with reports of the couple trying to fix their marriage for the sake of their kids.
Credit: GettyImages / Global Images of Ukraine
Tiny stated earlier this year that they were back on good terms, and they have kept their relationship away from the public eye. But last month, T.I was caught on video spanking actress Asia'h Epperson's butt while waiting on the backstage of one of his shows.
Harris' fans are understandably upset with T.I, and the majority of them believe Tiny deserves better, but the Xscape singer seems to know exactly who her husband is and she's still by his side despite everything they have gone through.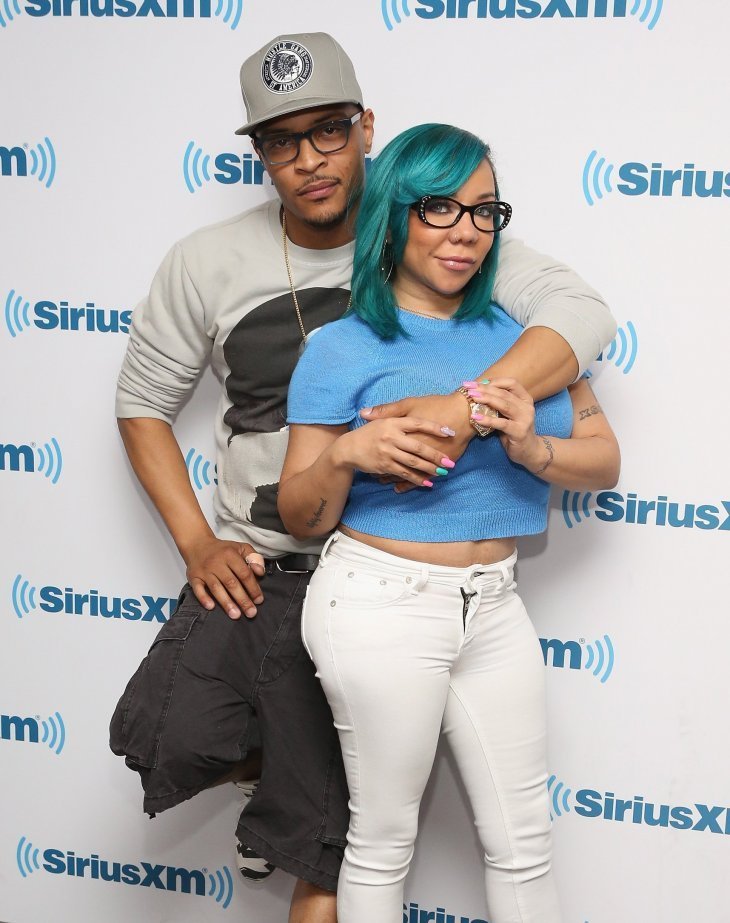 Credit: GettyImages / Global Images of Ukraine
On her birthday on July 14, the rapper gifted Harris a customized convertible Mercedes Benz S550 valued in around $225k. He also filled the car's trunk with other gifts for his wife, and he shared a series of videos of the moment Tiny saw the ride on his Instagram account.
"What's understood requires no explanation!!! I'm always here to show up and show out for mines. Regardless of WHATEVER!!! King ain't never missed a beat!! Happy Gday Mrs. H." he wrote in his caption, shutting off all the haters' comment about him being a "bad husband."
Tiny then left to Miami for a girls' trip in the company of Toya Wright, Kandi Burrus, and some other friends to celebrate her birthday, and one week later, the party is still not over for the 43-years-old star.
Xscape's official Instagram account shared a video that has become viral because it shows Tiny and T.I in a club proving they're still together and stronger than ever.
In the clip, Tiny is dancing to an Xscape song while her husband tries to twirl her around. Then, the rapper takes Tiny's face and gives her sweet kisses that she returns gladly while people around them watch.
Fans took to the comment section to share their thoughts on the couple's relationship. Instagram user @me_me2012 wrote:
"My Fav couple @troubleman31 & @majorgirl #TeamTiAndTiny Hold it down. Every time the rumors they always let everybody know where they hearts will always remain. #Married #GodsPlan #Love Mr. & Mrs. Harris."
@princeleo1992 said:
"I love it! That man loves his wife. No matter what they go through. Love will always win."
And @shae_barnette added:
"This brought tears to my eyes! I love it!!! @majorgirl @troubleman31 no one can come between what God has built!! #Mr&MrsHarris."
Tiny has proved in different occasions she's T.I's ride or die, but we hope she can set the record straight and make clear to her husband that she deserves respect as his wife.
Please fill in your e-mail so we can share with you our top stories!