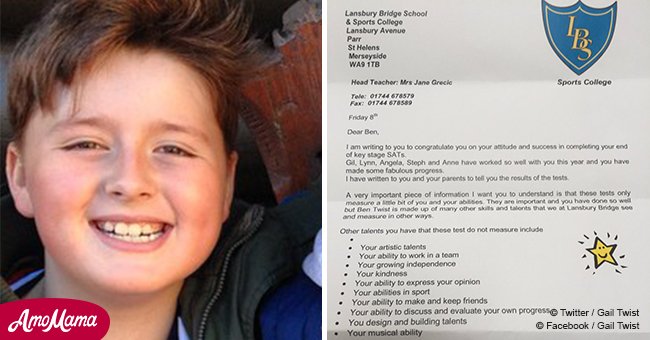 Mother shared touching letter from teacher sent to 11-year-old son with autism

The letter is a must read for people struggling with standardized tests in their life.
Ben Twist, is an 11-year-old boy, from Merseyside, England, falls under the Autistic Spectrum. He has been studying in the Lansbury Bridge School and Sports College in St Helens, which is a school for children with special needs.
Students are required to take standardized, national level tests in 2nd grade and 6th grade. Now in 6th grade, Ben was eligible for the test, and he wrote it.
His results were not what was expected to be good in a traditional format. He failed the test but these SAT's are just a small part of any student's curriculum, and every teacher knows that its results don't define the student.
Read more about Ben Twist on our Twitter account @amomama_usa.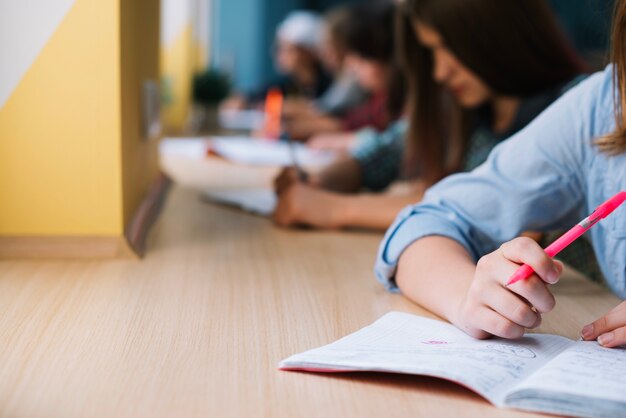 Source: Freepik
Assistant headteacher Mrs. Ruth Clarkson wrote a heart-warming letter addressed to Ben and sent it along with his test results home. Reading the letter, Ben's mom, Gail Twist was brought to tears.
Twist shared the letter on her Twitter account, and it seemed to be the ray of hope and positivity, as it was shared over 2000 times.
In the letter, Mrs. Clarkson declared that the tests measure only a little bit of a person and their abilities.
She encouraged little Ben by listing out things that these tests do not measure, which included his artistic talent and his kindness, among other things.
The letter ended on a positive, saying that the school was pleased with Ben's progress and that the school was proud of him no matter what.
According to Twist, the time taken by the teacher, to not only write such a letter but to personalize it with Ben in mind, was one of the best things any teacher could do.
It showed that they understood what it means to be in that position, and applied effort wherever required. Eventually, this is what every mom needs for their kids in a school.
Please fill in your e-mail so we can share with you our top stories!