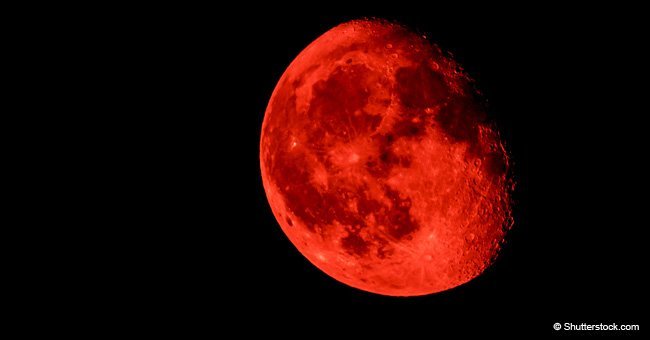 This week's blood moon will be the longest total eclipse of the century

The lunar or "blood moon" eclipse, which was said to occur on July 27th, will be the longest total eclipse of the 21st century. Experts said it will last for almost four hours.
The blood moon's total phase will last for an hour and 43 minutes. During that time, the natural satellite of the Earth is said to turn into a red or ruddy-brown color.
Unfortunately, people from North America won't be able to see the phenomenon, except through webcasts.
Viewers from most of Africa, the Middle East, southern Asia, and the Indian Ocean region would be able to clearly see the eclipse as long as the weather will be favorable to their respective areas, as explained by lunar scientist Noah Petro, of NASA's Goddard Space Flight Center in Greenbelt, Maryland
Follow us on Twitter at AmoMama USA for more details about the blood moon eclipse.
Lunar eclipses don't need special equipment for observers to be able to see them, unlike solar eclipses. One can view lunar eclipses with the naked eye, telescopes, or binoculars.
According to EarthSky.org, the peak of the eclipse will be 4:21 p.m. EDT (2021 GMT), but the total eclipse will begin at 3:30 p.m. and will end at 5:13 p.m. EDT (1930 to 2113 GMT).
A penumbra will also occur on July 27th. It is sometime before and after when the moon is positioned in the lighter part of the Earth's shadow.
The eclipse will last for three hours and 55 minutes if the penumbral time will be included.
Talking to Space.com, Petro said, "What controls the duration of the lunar eclipse is the position of the moon as it passes through the Earth's shadow."
He also explained that the darkest part of the Earth's shadow is called the umbra.
As for the observers from North America, they will be able to witness the next total lunar eclipse on January 21, 2019. It will last for an hour and two minutes. Viewers from the West Coast would be able to get a good view of the eclipse.
Please fill in your e-mail so we can share with you our top stories!