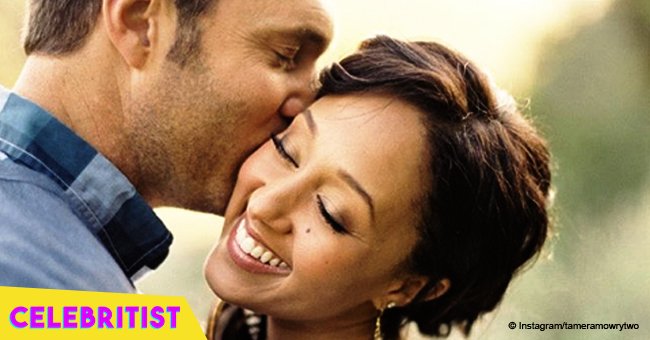 Adam Housley reveals how he pursued wife, Tamera Mowry despite not knowing she's famous
Adam Housley shares the how he courted and eventually married his wife Tamera Mowry, despite not knowing who she was.
Tamera Mowry and her twin sister Tia started acting when they were still young, and became famous due to their roles on "Sister, Sister". However, it seems Adam Housley had no clue about the show before he went on his first date with the actress, who was in college when the hit show aired on television.
According to Yahoo!, the Senior Fox News correspondent had to look up Tamera on the Internet when they were paired up. He first saw a photo of Tamera in his economics professor Robert Pexton's wall at Pepperdine University. The professor keeps photos of his favorite students on a wall near his desk, and he discovered Tamera. While Tia was on the wall too, Tamera shares that her husband really pointed at her.
Because Tamera was focused on her career at the time, she asked her professor to give Housley her e-mail, because it was easier to let down. However, it seems Adam sent a good e-mail that caught Tamera's eye.
"I always say, 'He got me with his words'."
Their first date was on New Year's Day 2005, and they dined at P.F. Changs. Since the start, Adam knew that Mowry was something else.
"I really loved who she was and I'm like, 'This is someone I can see spending the rest of my life with.'"
Despite their mutual admiration, there were a lot of factors hindering them from pursuing their relationship, such as dealing with "racial junk". Since social media was taking off at the time, Mowry explains that people were hating on their relationship due to their racial differences. Although they had to endure such challenges, they eventually got married in 2011, proving that love conquers all.
Tamera and Adam are now a family of four, with their daughter Ariah and son Aden. The Housleys now reside in Napa Valley, and star in their own reality TV show "The Housleys" on HGTV.
Please fill in your e-mail so we can share with you our top stories!