Acrobat's terrible fall during talent show shocked judges and audience
A couple was doing extreme acrobatics when the man could not hold the woman, who fell on her head leaving everybody present in panic for a few seconds. The shocking video will make you gasp.
America's Got Talent often amazes viewers with high-quality presentations, and the recent broadcast of the program was no exception, with a pair of trapeze artists leaving the jury and the audience in awe. AGT shared the incident on Youtube.
This is Tygie and Mary who perform under the name of Duo Trascend, and in their first minutes of presentation, which featured their share of complex tricks, won many strong ovations.  Read more on our Twitter account @amomama_usa.
They immediately showed their great talent and went on raising the bar on the complexity of their tricks. They lit a fire in the corners of the trapeze, on the ground and the acrobatics were simply amazing.
In the most difficult part of the presentation, in order to finish their show in a big way, the young man was on the trapeze with his eyes blindfolded, upside down and holding on to the trapeze only with his legs.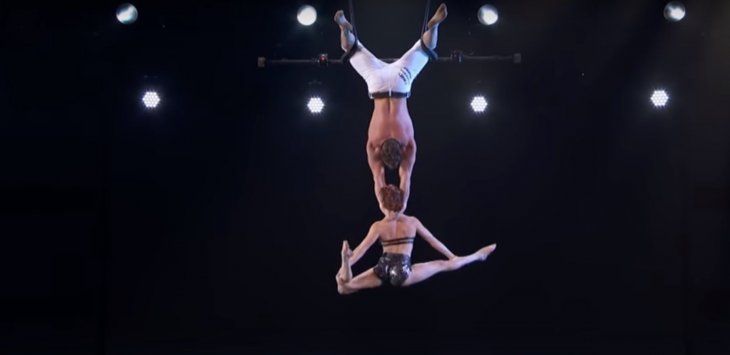 Once in position, Mary began to perform the complicated trick, on which Tygie was supposed to grasp one of her legs at the precise moment to keep her from falling. But as it happens even to the best performers, things didn't go as expected.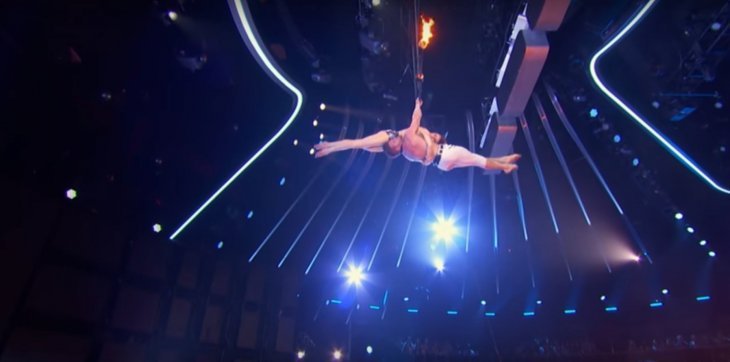 Mary slipped from Tygies hands and plummeted towards the floor, part of which was on fire.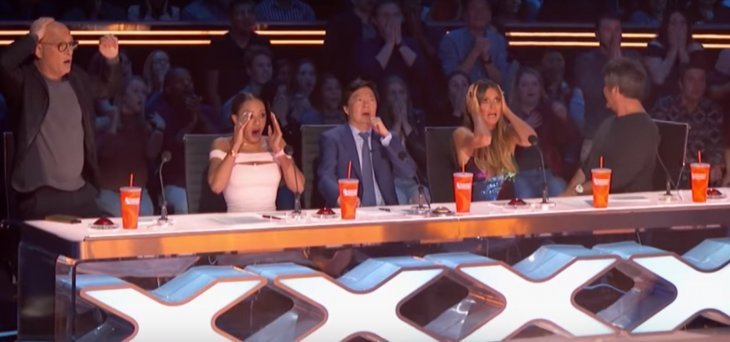 Panic took over the public and all the members of the jury. Screams were heard all over the auditorium. Mary's mother was among the audience with the couple's baby daughter in her arms, and she covered her eyes in terror.
However, nothing happened to Mary, and it was all reduced to a good scare. After a few moments of tension, the trapeze artist stood up by her own feet and with a smile on her face.
Luckily, a safety mat installed on the floor prevented the young woman from suffering serious injuries. As soon as Tyce was lowered to the ground, he hugged and kissed his teary wife as the audience applauded and cheered them on.