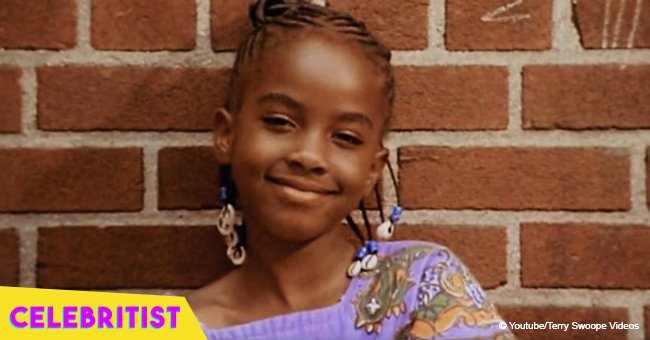 Remember little Troy from 'Crooklyn'? She's now a grown lady & stuns in a crop top in recent pic
More than two decades since she graced the big screen in the film 'Crooklyn', a photo of Zelda Harris aka Troy in the film has surfaced revealing how much she's grown and blossomed into a stunning woman.
Troy "the boy" from 'Crooklyn" is all grown up. A recent photo posted by Zelda Harris, the little girl in the 1994 Spike Lee film reveals she's grown into a stunning 32-year-old as she flaunted her curves in a sleeveless crop top and tight-fitting leggings.
Zelda was only 9 years old when Lee plucked her out from 1,000 plus children who auditioned for her role. Describing what she felt at the time, Zelda said,
"So scary. All these things were zipping through my head. The devil in me was like, 'Go ask for his autograph!' But my own voice was saying, 'No, no, no. You wanna get this part."'
With barely much to show for in her resume except for a few appearances on 'Sesame Street' and an episode in 'I'll Fly Away' Lee revealed Zelda was "very natural" and added,
"She has strong concentration. She didn't get rattled. Her father (Philip) is a tennis pro. I think that helps Zelda."
Not much has been heard from Zelda since her memorable role in 'Crooklyn' but an article by Madamenoire earlier this year revealed she made a few cameos on TV since 2014 and devoted more of her time to music. She's part of the Los Angeles-based band 'Cosmic Waters' and is quite a singer and piano player.
The Princeton graduate has an Instagram account which pretty much updates her followers on what she's been up to since her first post in 2015. Here are some interesting snaps from her account that may give a glimpse of Zelda's life not many are privy about today.
Please fill in your e-mail so we can share with you our top stories!