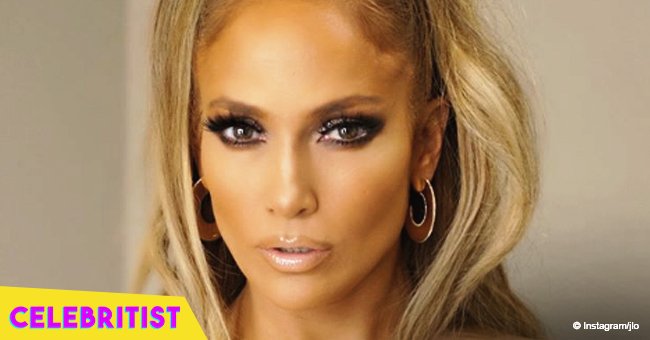 Jennifer Lopez sizzles in skimpy black bikini, celebrating her 49th birthday in Bahamas

Jennifer Lopez has been enjoying a fun-filled 49th birthday with her closest family and friends at the Bahamas.
An insider for E! News reported that the couple rented a beachfront house with their Lopez and Rodriguez children, spending their weekend playing by the water and building castle on the sand. The source adds that they have no problem being a blended family, with their children being good friends and enjoying the time they spend together.
J. Lo is a mother to twins Max and Emme, whom she had with her ex-husband Marc Anthony. Meanwhile, A-Rod has two daughters 10-year-old Ella and 13-year-old Natasha from his previous marriage.
While the duo made sure to spend time with their children, splashing some water on each other and playing in the sand, they also used it to get some much-needed rest and relaxation. Being the fit performer that she is, Jennifer made sure to sneak in some gym time while she was on vacation, making sure she keeps her stunning physique despite enjoying some fine food and drinks with her loved ones.
During her celebration, her beau Alex Rodriguez made sure to greet the love of his life, praising her for her generosity.
"When we were kids, birthdays were exciting because it was all about the gifts we would be getting. A new bat, dance shoes, maybe a new CD (yes I'm old!). I see firsthand how that's changed for Jennifer, and how she's found joy in sharing with others."
While Jennifer celebrates her birthday on July 24, her boyfriend Alex celebrates his on July 27. With their birthdays so close to one another, we wonder if their Bahamas getaway was actually their joint celebration, or J. Lo has something rolled up her sleeve to surprise A. Rod.
Regardless of the case, we can't wait to see the sweet and heartwarming Instagram post that Lopez is bound to write for Rodriguez.
Happy Birthday, love birds!
Please fill in your e-mail so we can share with you our top stories!