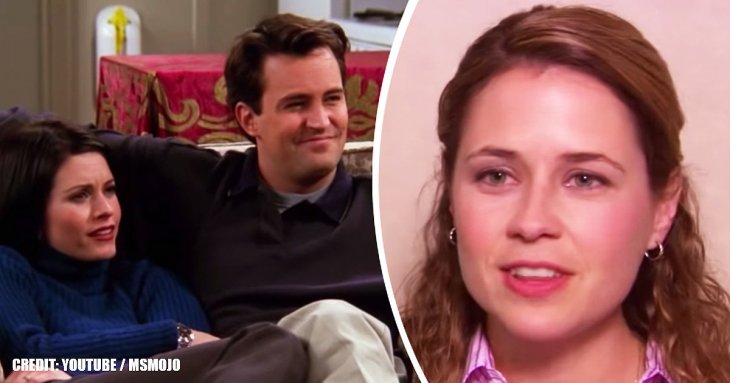 Top 10 friend to fall in love on famous TV shows
In television series we have fallen in love with hundreds of couples who have had to face many obstacles to show that love was able to help them overcome any difficulty. Stories of impossible love, adventures of love at first sight or romantic relationships with a tragic outcome are some of the examples we have seen on the small screen and with which we have suffered and enjoyed equally. What is your favorite television love story?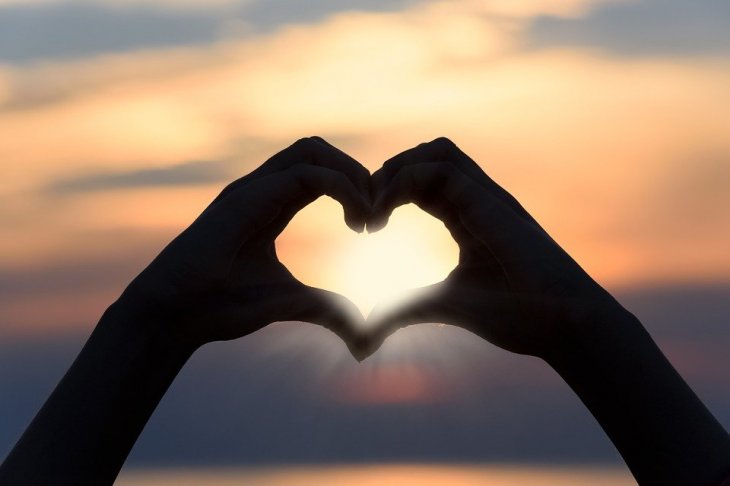 Image Credits: Pixabay
10. Dawson Leery and Joey Potter
Joey and Dawson have known each other since childhood, if you've seen this series, you know that Joey has a crush on Dawson. Joey is about to confess his feelings on several occasions in the series, but it is not until they kiss that they begin to have a formal relationship.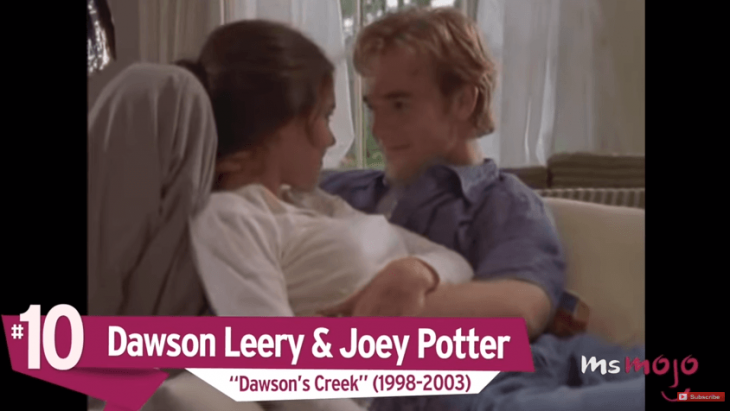 Image Credits: Youtube.com/MsMojo
9. Mindy Lahiri and Danny Castellano
The relationship between Mindy and Danny starts like most relationships, with them hating each other. After a time passes and they begin to tolerate themselves, they become best friends and finally, they love each other. This relationship suffers highs and lows throughout the series, they even break at some point. However, everything goes well at the end.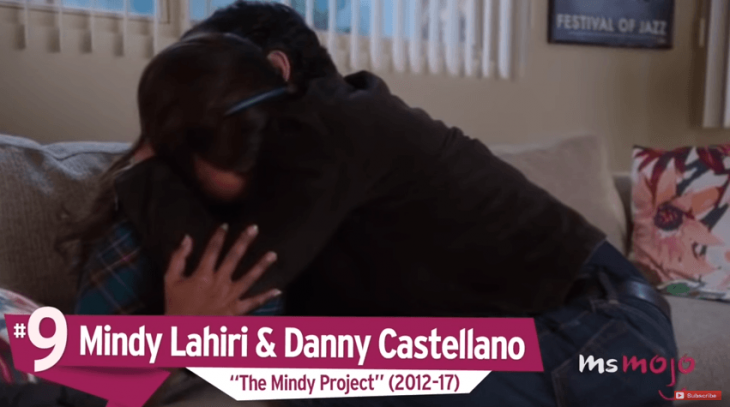 Image Credits: Youtube.com/MsMojo
8. John Dorian and Eliott Reed
J.D. and Elliot have been friends since the beginning of the series, but they have also had an affair. Every year, from season 1 to 3, J.D. and Elliot go to bed together. In season 3, when J.D. and Elliot go back to bed, Carla says: Is it the time of year ?, but in season 4, after their third failed relationship, they decide to be friends despite everything. Then at the end of season 6 when Elliot is about to get married, the two almost kiss, but in season 7 they decided it did not mean anything. In season 8 they decide to be together again and then they get married in "My Finale".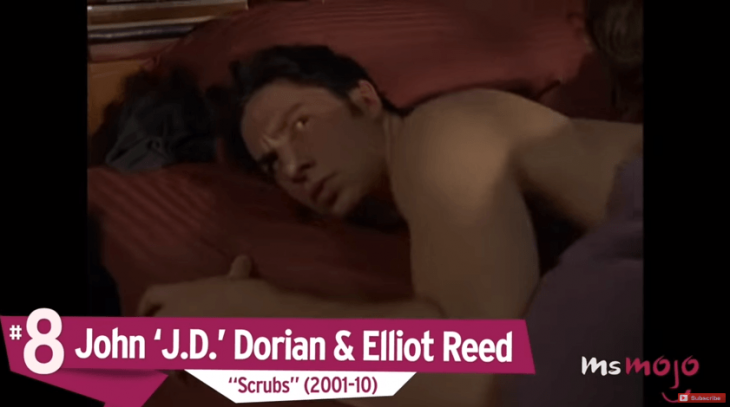 Image Credits: Youtube.com/MsMojo
7. Kim Possible and Ron Stoppable
As revealed in Kim Possible: Through Time, Kim initially engages in the fight against crime unintentionally. In a series of events prior to the beginning of the series, a preteen Kim, in search of a job, creates her own website, kimpossible.com, to promote her thriving childcare service, promoting it with the slogan "I can do anything". After being his battle partner, Kim Possible and Ron Stoppable form an adorable couple.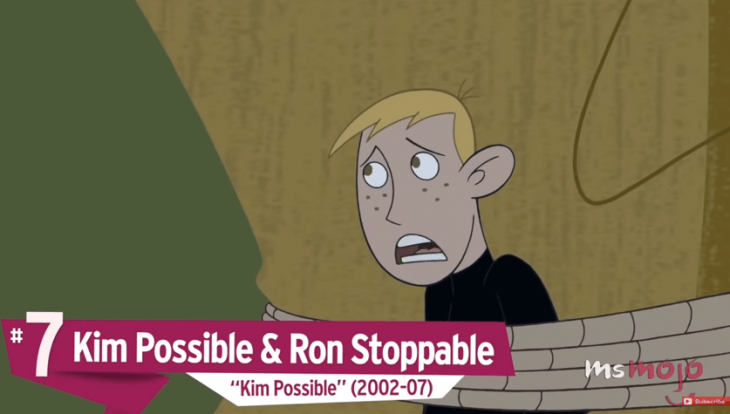 Image Credits: Youtube.com/MsMojo
6. Robin Scherbatsky and Barney Stinson
The last season centers around Robin and Barney on the weekend of their wedding. After some apprehension from both parties, they get married after he promises to always be honest with her. The final broadcast of the series reveals that, three years after their wedding, they divorced because Robin's hectic travel schedule prevents them from spending some time together. Barney returns to a life of senseless sex with several women for several years afterward, until he leaves one of his romances one pregnant night.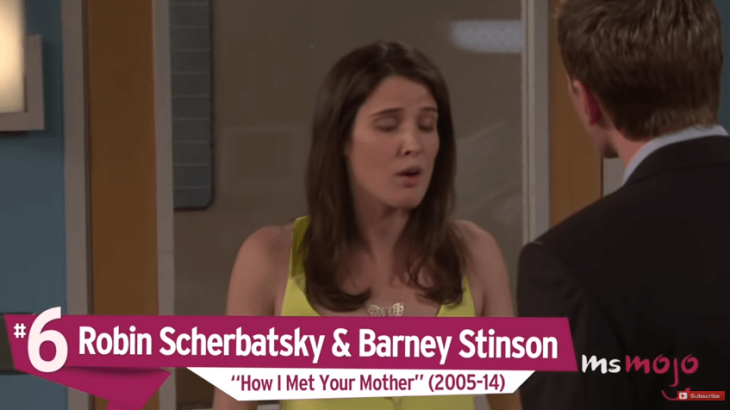 Image Credits: Youtube.com/MsMojo
5. Cory Mathews and Toppanga Lawrence
During the third season, Cory finally admits that he wants to invite Topanga out, but he can not muster the courage to do so. Consequently, her best friend Shawn invites her out. Although at first Cory was wounded, he soon realizes that Shawn sets everything up so that it could unite Cory and Topanga and this makes Cory confess his feelings to her. Topanga also expresses his feelings for Cory, so they later become a couple. Later, Cory and Topanga worry about their relationship, as it has reached a quagmire, and they decide it would be better to break up when they are still able to maintain friendship.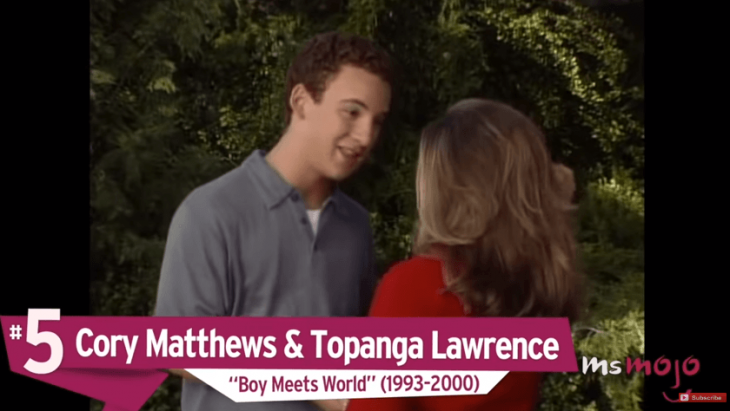 Image Credits: Youtube.com/MsMojo
4. Lorelai Gilmore and Luke Danes
Luke Danes, is the owner of the local village restaurant, Luke's Restaurant. Their relationship is fun and extremely solid. Luke would do anything to help Lorelai and Rory and vice versa. Some people in the town believe that Luke and Lorelai are destined to be together, but none seems to want to ruin their relationship with romance or maybe the opportunity simply has not been given. Anyway, Luke is a regular person in the lives of Lorelai and Rory, since they are almost every morning in his restaurant for breakfast.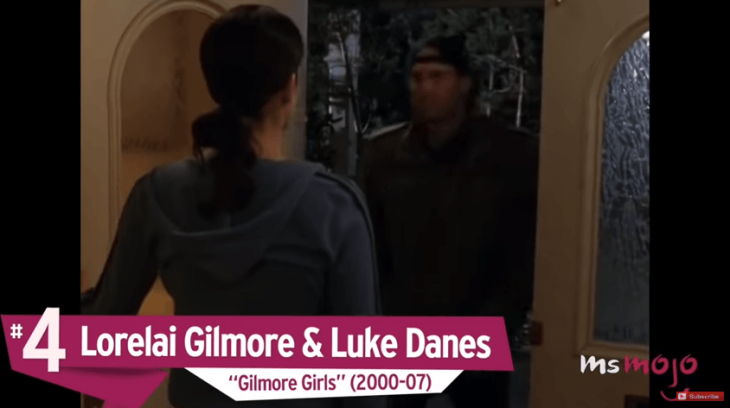 Image Credits: Youtube.com/MsMojo
3. Jessica Day and Nick Miller
After his first kiss (Initiated by Nick). Both were doubtful of their feelings towards each other. After Nick meets an old man who makes him "discover" his feelings towards Jess, Nick builds courage and invites her to a first date (which does not turn out very well). After that it is seen as Nick still feels things for Jess and in the episode Virgins is jealous when Jess gets a message from Teddy (The firefighter with whom she lost her virginity), when everyone finishes telling how they lost their virginity (Less Nick) It was Jess's time to go see Teddy. When Jess was on the elevator, Nick interrupts before the door is closed and they go to their room where they spent the night. Arriving at Cece's wedding, it could be said that Nick had something with Jess.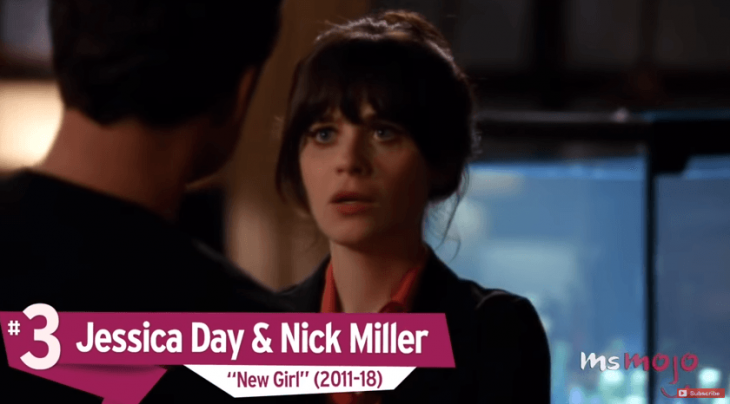 Image Credits: Youtube.com/MsMojo
2. Jim Halpert and Pam Beesly
An important part of Jim Halpert's character is his relationship with Pam Beasley, who is often the subject of speculation in the office. This is compounded by Pam being engaged to Roy Anderson, a warehouse worker at Dunder Mifflin. Throughout the first two seasons, certain actions by Pam, such as falling asleep on Jim's shoulder on "Diversity Day" and kissing him on "The Dundies" show a possibility that Jim's feelings about her are mutual. However, they never clarify the situation and Pam maintains her commitment to Roy.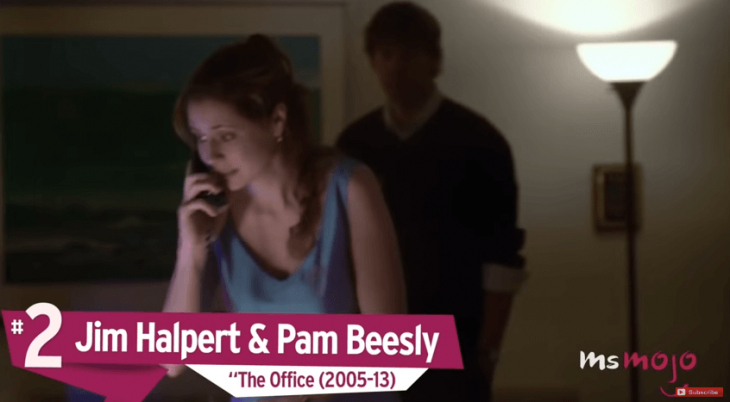 Image Credits: Youtube.com/MsMojo
1. Sam Puckett and Freddie Benson
Sam and Freddie have developed a strong friendship over time, and may also be harboring romantic secret feelings to each other. In the episode "The First Kiss" they kissed, claiming that it was only to get out of the hole due to the fact that they had not yet kissed anyone. They promised each other that he would never tell anyone about the kiss.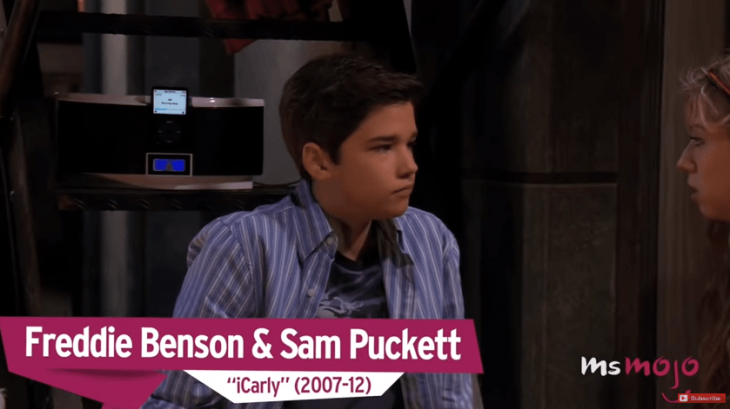 Image Credits: Youtube.com/MsMojo
After some time Sam and Freddie become a couple.
Please fill in your e-mail so we can share with you our top stories!