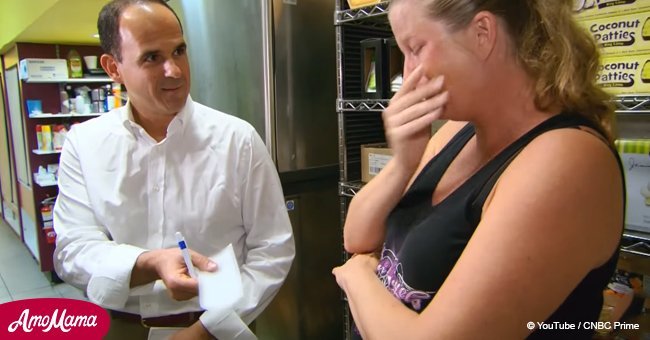 Pregnant mom working two jobs to support her children gets new salary package from boss
Self-made millionaire and serial entrepreneur Marcus Lemonis provided Tami Forbes a payment that her hard work deserved.
CNBC uploaded a video clip from one of the episodes of their popular show The Profit, where the host, Lemonis, helps struggling smalltime businesses.
On the episode, Lemonis offered Forbes a check for six-month paid maternity leave and even gives her a raise. Forbes could not contain her emotions and burst out into tear immediately.
According to Lemonis, however, taking care of employees is not an act of charity but a basic business strategy. It builds loyalty, increases productivity, and is great for business.
Follow us on Twitter to learn more.
Lemonis reminded Forbes in the video how important she is to the company and told her that they needed her at the company.
Pointing at her baby bump, Lemonis also stated that "this is more important" than any kind of revenue the company ever made. Then he told her that before she left for her maternity leave, he wanted to clarify a few things.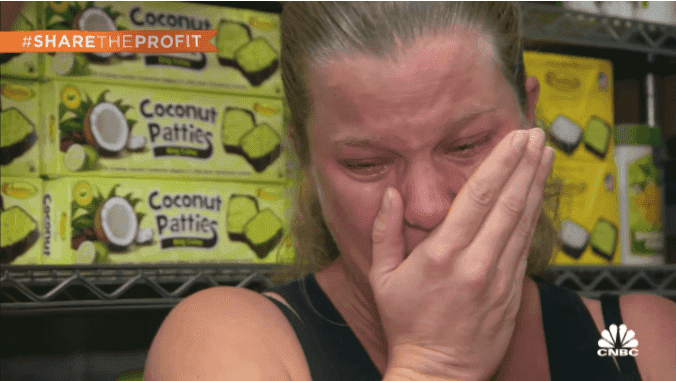 Source: YouTube
Next, he told Forbes that she would have to lead the work. But in order to do that she would need a "peace of mind."
Then he wrote her a check for six months' worth of pay and even gave her a raise by agreeing to pay her $1,000 per week. There was little Forbes could do but express her gratitude with tear-filled eyes.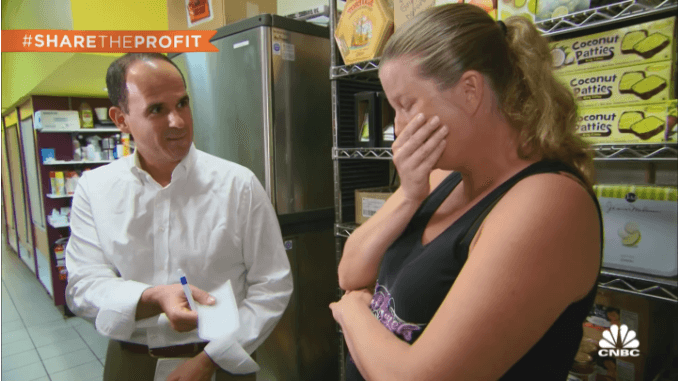 Source: YouTube
Lemonis is a serial entrepreneur who supports failing business to save jobs and to make money, according to the description to the YouTube video.
To do so, he even puts his own cash on the line and doesn't hesitate to get involved at a personal level to 'get things right' for the businesses. 'Once he makes a deal, he's 100% in charge,' the description further wrote.
Please fill in your e-mail so we can share with you our top stories!