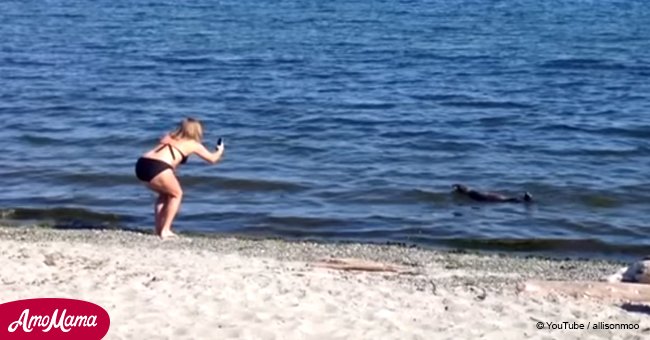 Wild sea otter swims up to a man on Cadboro Bay beach (video)
People noticed a creature approaching shore and quickly grabbed cameras to capture incredible scenes of an otter curling himself around a man's calves.
One of the people enjoying some sun at the Cadboro Bay Beach in British Columbia, Canada, uploaded the strange encounter on YouTube on August 10, 2014.
There is no doubt that the ocean can through up surprises – some pleasant – some unpleasant. The pleasant surprises allow humans to interact with them. These could be dolphins, crabs, fishes or even an octopus.
Read more on our Twitter account @amomama_usa.
One can even see other creatures including dogs, seagulls and fishes when one visits the beach. Certain creatures like sharks lead to fear and also perhaps may result in a stampede.
At Cadboro Bay Beach, in British Columbia, Canada, beachgoers experienced something they did not expect, something they may have never experienced before.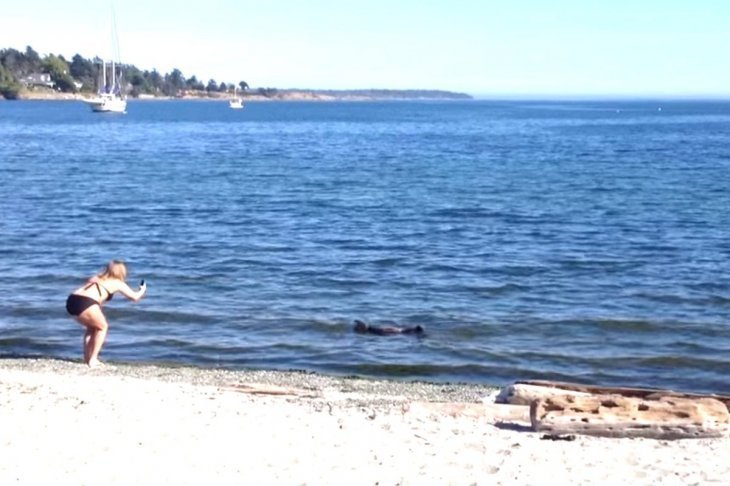 Source: YouTube
It must have surely added some great memories and smiles to a perhaps a normal regular beach day.
It all started when people saw a creature wandering in the water and watching people from afar; after some time, the creature decided to swim closer to the shore.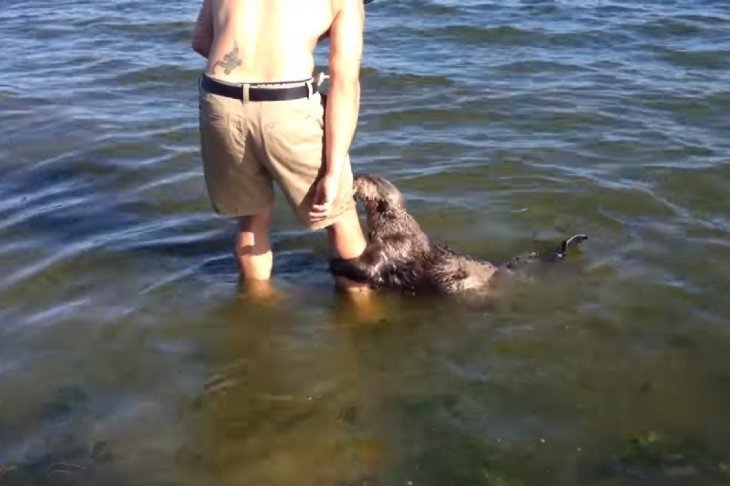 Source: YouTube
A man despite his good judgment decided to go closer and see what the creature was. On seeing the creature close up the man and the other people on the beach realized their visitor was none other than a cute little otter.
The sighting perhaps made the man realize that the otter was perhaps not dangerous. In fact, as people took out their phones to actually record the scenes, the creature decided it was not enough. It decided to come even closer.
The otter was drawn to the brave man who had wandered into the water to see him from close. He probably thought it would be fun to be friends with the man.
The otter swam up to the man and curled himself around the man's calves. He even gave the man a leg massage and an otter pedicure.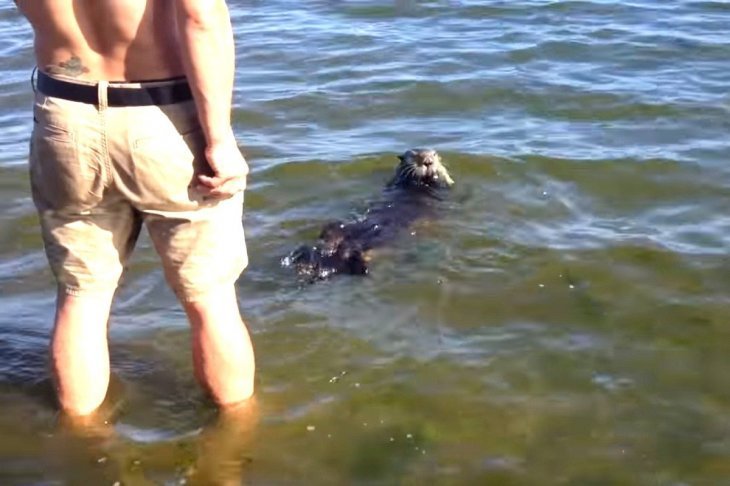 Source: YouTube
The otter played along for a while and when he got bored decided to get back to the ocean. He did turn around one last time probably to say goodbye to the new friends.
The lucky beachgoers had a day they would perhaps never forget for a lifetime.
Please fill in your e-mail so we can share with you our top stories!