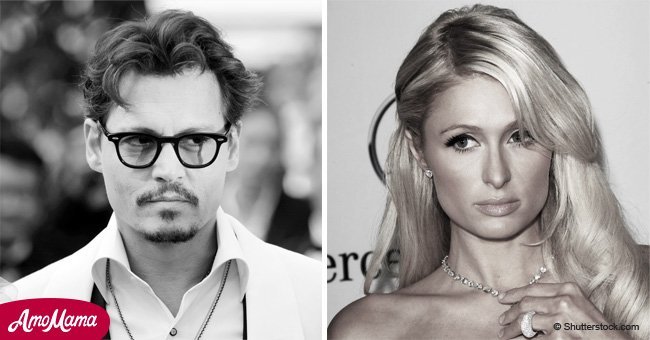 These celebrities have been to prison at least one time in their lives
At some point in their lives, these celebrities have experienced being sent to prison for their notorious acts.
While others would say that being sent to jail is a very bad thing for these stars' reputation, there are others who will say that bad publicity is still publicity.
Some of these celebrities even became more famous after they got out of jail compared to before.
Follow us on Twitter at AmoMama USA for more articles like this.
Below is a list of famous people who have had a taste of what it's like to be in jail for once in their lives:
Paul McCartney
The Beatle member spent ten days in prison for possession of marijuana in the year of 1980.
Paris Hilton
During the peak of her career, the hotel heiress was famous for her lavish and wild lifestyle. In 2007, she served three days for a failure of enrolment in a court-ordered rehab program.
She was also put on probation for alcohol-related reckless driving but was released early because of good behavior.
Amanda Bynes
The actress was sent to prison multiple times for various driving-related cases. In 2012, Bynes spent a day in jail after driving under the influence.
Robert Downey Jr
Before he became known worldwide as Tony Stark in Iron Man, he had a rough past during the 90's. In 1999, he served a year after he missed a drug test while he was on probation.
Tim Allen
The star spent two years and four months in prison for drug trafficking in 1978.
Justin Bieber
In 2014, the singer was arrested for DUI in Miami. He also confessed to the police that he had been smoking marijuana, as well as taking prescription medication.
Bieber only spent a day in jail and exclaimed that it was more than enough time for him to realize that his actions were wrong.
Wesley Snipes
Unlike the other stars who had drug and alcohol-related cases, Snipes – who starred in Blade and Men Can't Jump – served more than two years in 2009 for tax evasion.
Nicole Richie
Hilton's former partner-in-crime, Nicole Richie, served 82 minutes out of a four-day sentence in 2007 for a DUI. She was released because of overcrowding. At the time, Richie was five months pregnant.
Lindsay Lohan
The former child star was sent to jail and served for 14 days in 2012 after she missed multiple mandatory classes and meetings.
Khloe Kardashian
The Keeping Up With the Kardashians star's day in jail was famously documented on the reality show. She served three hours of what was supposedly a 30-day sentence for violating her probation after she was arrested for DUI. She was released from a prison in California due to overcrowding.
Please fill in your e-mail so we can share with you our top stories!