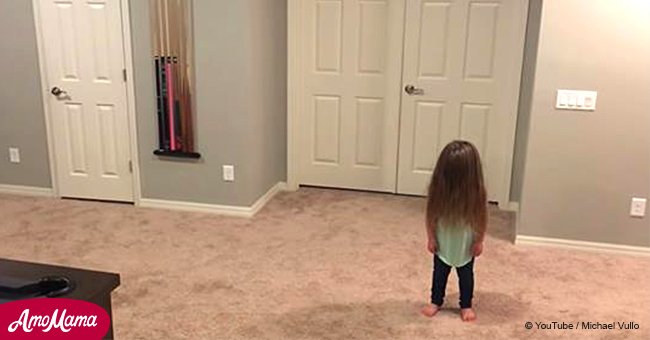 Little girl is about to show her dance moves but seconds later her brothers burst into the room
In a viral video shared by Michael Vullo, a little girl can be seen dancing to Powerglide when her brothers join the party.
The dance performance of the siblings in their basement was uploaded on YouTube on June 26, 2018.
When their little sister began dancing, her three brothers could not help but join in for a memorable act.
Vullo wrote, 'When little sister wants to dance, brothers have to do what brothers have to do.'
The clip begins with the girl with her head down waiting for the song to start. Her long straight hair is covering her face.
She starts dancing to the song Powerglide. She pumps the air with her fist and kicks with one leg while hopping on the other.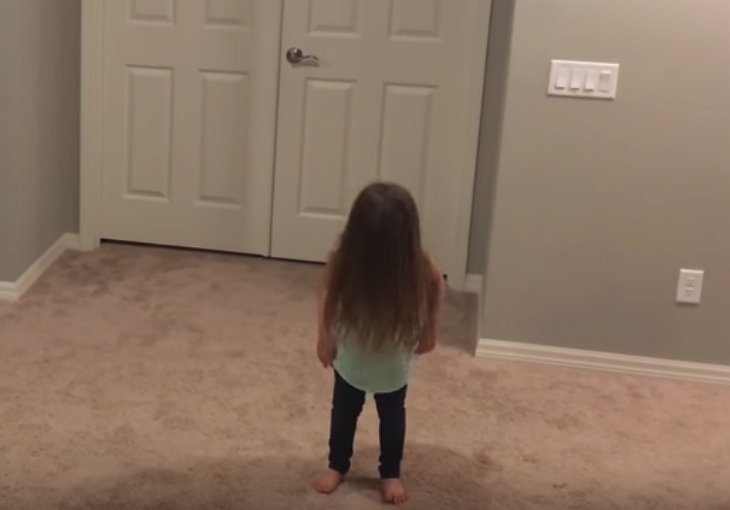 Source: YouTube / Michael Vullo
As the song continues, one of her brothers pops into the frame. Then, one by one, all her three siblings end up dancing together with her little sister.
The song suddenly changes and each of the four performers dishes out a Fortnite dance move that cracked up the viewers.
The four go freestyle towards the end of the video. One may find it difficult to tell which of the siblings they want to admire the most. It was an adorable act put up by the four.
The clip has gone viral since it was first posted on the video-sharing website, garnering over one million views in about a month. It has received more than 43,000 'thumps up' from the viewers.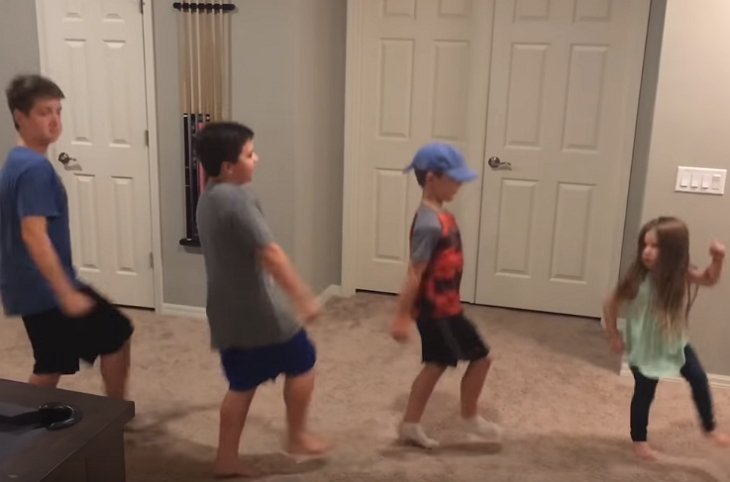 Source: YouTube / Michael Vullo
In fact, the video, titled When Little Sister Wants to Dance!, became quite popular on social media. It was a trending topic on Twitter and Facebook.
The routine was brilliantly choreographed and executed, but as the dance comes to an end, everyone starts doing their movies, which added humor and made it so popular.
The four siblings seem to have won the hearts of people across the globe with praises flowing in from everywhere.
Thedeafgenius, a YouTube user, wrote, 'She is actually pretty good for her age. Just look at that execution of the floss.'
Another user, SouthernTwlightStar, said that she could not stop watching the video, 'they looked like they were having so much fun!'
Pradeep Rawat said that the children look adorable and hoped that they were blessed with 'lots of love and happiness.' He added that he would like to see them compete in a dance show.
Please fill in your e-mail so we can share with you our top stories!