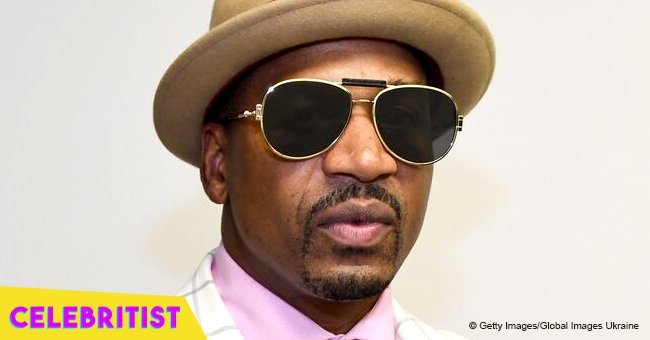 Stevie J gets slammed by alleged pregnant mistress for denying their unborn child
Stevie J's alleged baby mama Misha Perry dishes out on their relationship after claiming that she is pregnant with his child.
"Love and Hip Hop: Atlanta" star Stevie K is in a lot of trouble given he just got married to Faith Evans almost two weeks ago. After their marriage news emerged, he's got a woman claiming he is the father of her unborn child. The woman named Misha Perry has dished exclusive details to Hollywood Life about her pregnancy, saying she is six-months pregnant with his child.
Stevie J, 46, allegedly impregnated the 20-year-old Instagram model, who is a Las Vegas resident. Her first claim was made on June 17, when she posted a father's day post claiming her due date was on October 8, 2018. She sarcastically greeted her "baby daddy", putting his name out in the open and saying "#leaveittostevie".
According to an interview with the publication, Misha actually met Stevie through Instagram when he contacted her in May 2017.
"He kept asking me to come see him and be with him. Eventually I visited Atlanta and went to see him, and the first day he was like, 'I just want you to be my girl, I want you to be with me, come stay with me, live with me.' So I moved in with him the first day in January and he was still acting like the person I met for the first seven months."
Misha claims that she found out that he was seeing other women while she was in Atlanta, but she was the only one who ever lived with him. She says that everything was okay until he asked her to temporarily move out because his 19-month-old daughter Bonnie Bella, whom he shares with ex-girlfriend Joseline Hernandez, was coming to stay with him.
"So I ended up going to New York with my home girl and while we were out, he and I had a very heated argument which ended our relationship. Then I never really went back to his house because I knew it would've gotten worse. He turned into a whole different person and I didn't like that."
She never contacted Stevie until she found out two months later that she was actually pregnant. When the baby news arrived, she shares that Stevie never responded to any of her messages.
"Two months later I found out I was pregnant so I contacted him but he didn't respond because at this point he didn't want to talk to me anymore. Then I contacted one of his children to let them know what's going on and they responded, 'Well, that's between you and my dad.'"
According to Misha, she's not after ruining his new marriage nor is she trying to gain attention or sympathy. All she actually wants is for her future child to have a father figure in his or her life when the time comes.
Please fill in your e-mail so we can share with you our top stories!