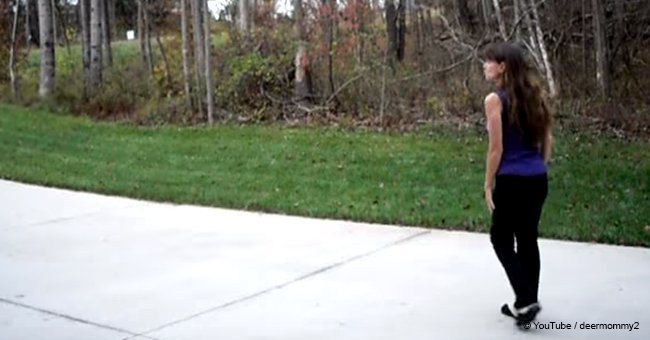 Woman calls out to the woods every morning to feed adorable deer
The woman in the video called out to the woods only to be greeted by an enthusiastic animal – a young deer from the forest.
The video was uploaded to YouTube by a channel named 'deermommy2' on November 3, 2010.
The joys of having a pet are completely justified. Pets love you and accept you for who you are. They generally do not make demands and only need you to give them attention and care.
Read more on our Twitter account @amomama_usa
The most common four-legged animals people keep as pets include dogs or perhaps cats. Other common pets include ponies, rabbits, birds, etc. There could the person owner who would keep a snake too.
Pet owners are quite well-versed with the routine, such as going for a walk outside. Call the pet's name and it comes jumping and hoping to the owner. What if you call out for a pet and voila – there comes a deer?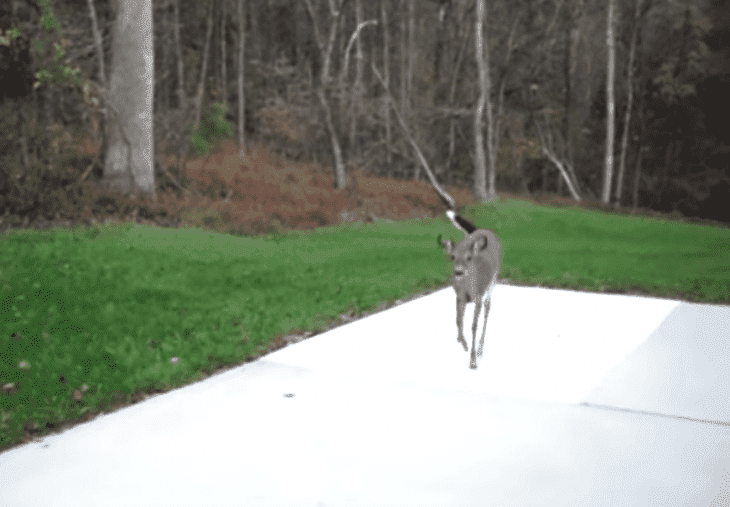 Source: YouTube / Deermommy2
A video shared on YouTube is about a deer who comes out of the forest and joins the lady at her home to have breakfast together.
All the woman does is go outside and call for her deer; it comes running to her just like a dog or cat would when their names are called out.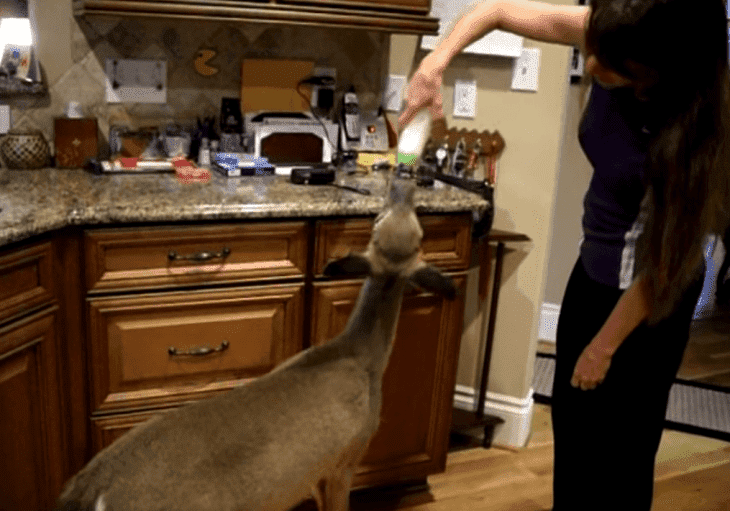 Source: YouTube / Deermommy2
This cute dear was left all alone when hunters killed her birth mother. The lady in the video happened to meet the deer soon after.
Since then, the two share a bond, which essays love and care every morning as the deer and the lady have breakfast together.
For people, it may seem like a story that we read in a fairy tale book. The deer can be seen waiting patiently in the house while the lady makes the food.
The lady then proceeds to feed the deer with a bottle. It is obvious that the deer relates to the lady as a mother figure, a savior and protector.
The bond shared by the two proves that love has no boundaries. The young deer knows that it was this lady who took care of her when needed – the deer has accepted the love unconditionally; in fact the dear also is grateful for the care it receives.
Please fill in your e-mail so we can share with you our top stories!