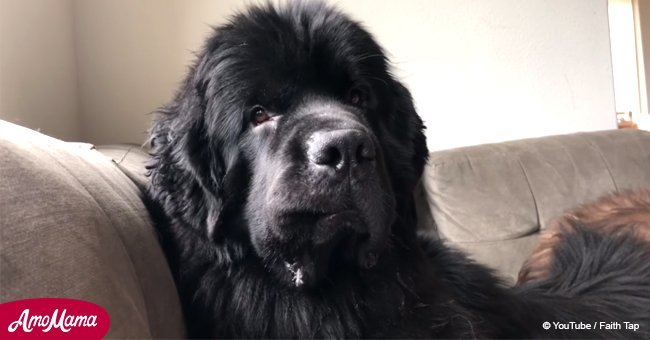 Woman asks dog if he wants 'some water' and his hilarious response goes viral
The expression of the Newfoundland dog named Duke when his owner asked him if he wanted "some water" was amusing. His reaction was very hilarious that he became a viral sensation.
In the video uploaded on Rumble Viral's YouTube account, Duke appeared to be sprawled on the couch and resting.
His owner comes up to him while filming the entire thing with her camera.
She asks Duke what he wanted and the dog's reaction was humorous.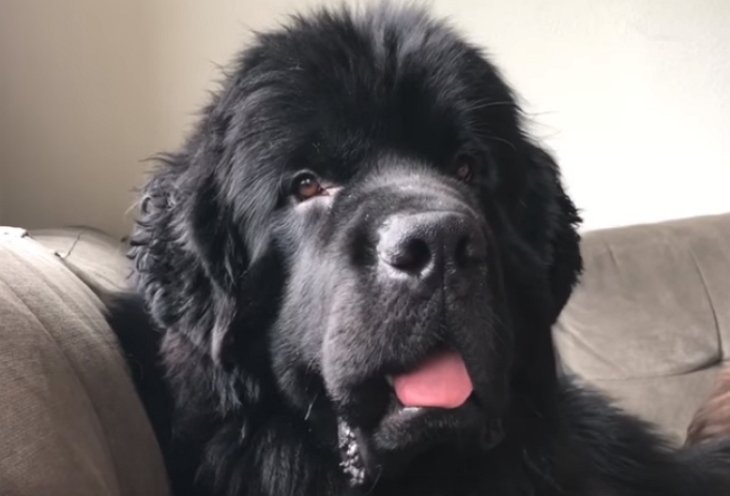 Source: YouTube/ Rumble Viral
Follow us on Twitter at AmoMama USA for more stories like this.
Dogs have unique quirks that make them very adorable to humans.
These odd habits make them very endearing to their owners and sometimes it makes them seem like they try to copy how humans would act in certain situations.
Duke is a huge, fluffy, and black dog. His owner had discovered an adorable quirk one day when she was videotaping him and asking him what he wanted.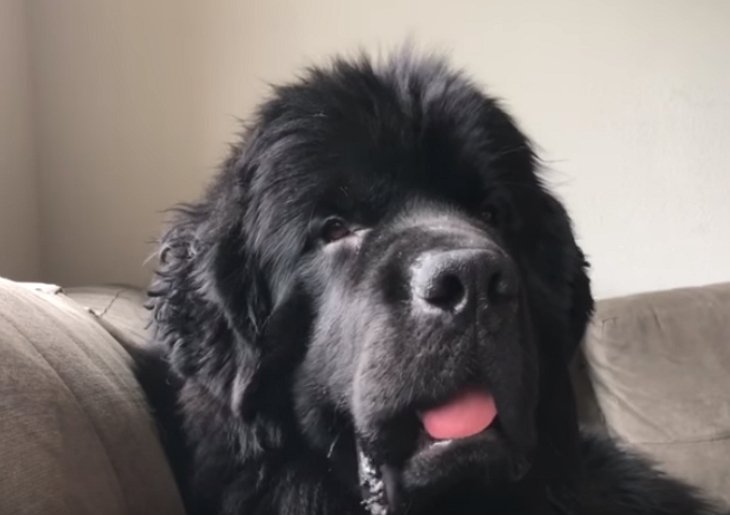 Source: YouTube/ Rumble Viral
At first, she asked him if he wanted a treat. Although he didn't seem very interested, he sat on the couch, panting and sticking his tongue out.
But when his owner asked him if he wanted some water, his expression completely changed.
He showed a serious and insulted-looking face while wrinkling up his nose. If he could only speak, Duke would have probably said, "Water? That's it?"
His owner then went on to ask him again if he wanted a treat. She also asked Duke if he wanted cheese or a cookie.
Duke had no response except that he kept panting, sticking his tongue out, and just stared at her.
The owner decided to ask the dog again if he wanted some water. Duke showed the same frowning face, which made the owner realize what was going on.
Every time she asked if he wanted water, Duke kept doing the same expression. Perhaps the dog isn't really fond of water.
Please fill in your e-mail so we can share with you our top stories!